Dear customers, vendors, and staff members,
The events related to COVID-19 have impacted the world in an unpredicted matter. CobbleStone has taken many precautions to stop the spread including allowing most of our staff to work remotely during the crisis. As the situation evolves and the number of cases recede, CobbleStone is looking forward to welcoming our staff back into the office beginning July of 2021. CobbleStone plans to have continued operations to a reasonable level during this transition.

If there are any immediate concerns, please email your account representative and copy your implementation coordinator or call us at 866-330-0056. We continue to hope for the good health of all as the world returns to normalcy.

Be well, be safe and thank you.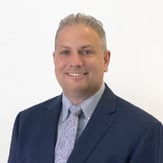 Mark Nastasi VP and the CobbleStone Staff