Dear customers, vendors, and staff members,
The events related to COVID-19 are unprecedented, and the world we knew just a couple of weeks ago is now changed. We, like the world, must react for the safety of our staff, customers, vendors, friends, and family.
Due to the recent events with COVID-19 and CDC guidance, CobbleStone plans to have continued operations to a reasonable level. Much of our staff will be permitted to work-remotely during this crisis. As the situation evolves, we will update this message.
If there are any immediate concerns, please email your account representative and copy your implementation coordinator or call us at 866-330-0056. We hope for the good health of all and that the world returns to normalcy as quickly as possible.
Be well, be safe and thank you.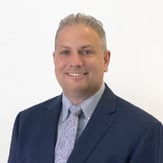 Mark Nastasi VP and the CobbleStone Staff