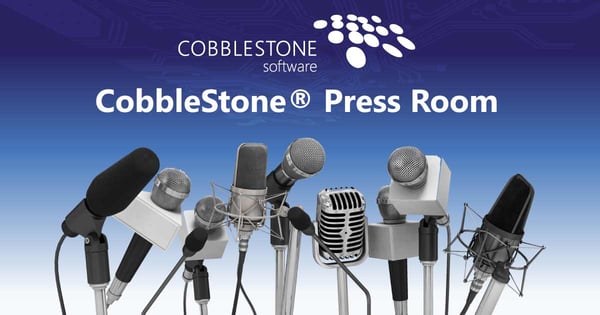 CobbleStone® recently announced its new software feature that allows users to seamlessly connect MS Excel and CobbleStone Contract Insight®.
PRINCETON, NJ (Aug. 28, 2023) - CobbleStone Software – a recognized Leader in contract lifecycle management (CLM) according to the IDC MarketScape Report* – has published an informative tutorial that highlights the different aspects of the new MS Excel connector.
Manual contract management can be a time-consuming task with various data points and factors to be considered. To help business professionals avoid issues with manual contract management, CobbleStone provides a seamless connection between CobbleStone Contract Insight and MS Excel.
MS Excel PC Helper Connector features include:
Upload to Linked: Upload the MS Excel workbook to a linked CLM software record.
Record Details: Shows CLM software record data in a side menu.
Pull Record Details: Pulls CLM software record data into the MS Excel workbook
Click here to read the full guide!
"We are proud to announce this new tool and are excited to see contracting professionals utilize all the innovative features it offers," says Bradford Jones, VP of Sales and Marketing at CobbleStone.
Contact CobbleStone Software to schedule a free demo.
For more information, email Sales@CobbleStoneSoftware.com or call 866-330-0056.
About CobbleStone Software:
CobbleStone Software is a celebrated leader in contract management software solutions whose flagship CLM software solution – CobbleStone Contract Insight – expedites contract management, vendor management, eProcurement, and eSourcing processes while offering seamless integrations, ease-of-use, and high scalability. CobbleStone's contract lifecycle management solutions provide simplified contract and vendor tracking, highly configurable email alerts, user-friendly calendar notifications, intelligent contract workflow automation, highly robust security options, streamlined authoring of contract templates with dynamic clauses, centralized revenue/cost management, detailed text indexing and searching, future-minded vendor/client ratings, robust document version control, custom contract management reports, speedy IntelliSign® electronic signatures, more intelligent contracts with VISDOM® artificial intelligence and machine learning, and more.
Follow CobbleStone Software on social media:
To stay up to date on contract lifecycle management industry trends and news, subscribe to CobbleStone's Contract Insights blog.
*IDC, IDC MarketScape: Worldwide SaaS and Cloud-Enabled Buy-Side Contract Life-Cycle Management Applications 2023 Vendor Assessment, Doc# US48785822, March 2023