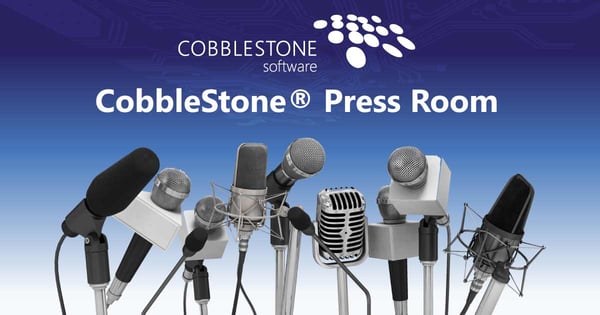 CobbleStone Software has released CobbleStone Contract Insight® 22.1.1 - which offers refreshing CLM features and enhancement for contract managers.
PRINCETON, NJ (APRIL 03, 2023) - CobbleStone Software – a recognized Leader in contract lifecycle management (CLM) according to the SPARK Matrix™ 2022 report – has launched CobbleStone Contract Insight Enterprise Version 22.1.1 for a refreshing CLM software experience.
This software update helps streamline and automate the contract management and eProcurement process. Some of the new features include:
a convenient and robust web add-in to improve workflow and connection between CobbleStone Contract Insight and MS Word 365
drag-and-drop

electronic signature software

placeholders.
enhanced contract searching.
a more tidied and unified workflow configuration experience.
contract document previewing using Adobe.
a refreshed and cohesive eApproval and eSignature interface.
a more centralized external signing process.
diversified login with SAML redirects for Single Sign-On.
Click here to read learn more about the details of feature!
"We always strive to provide innovative solutions for contract management problems that legal professionals frequently encounter," says Bradford Jones, Vice President of Sales and Marketing at CobbleStone Software.
"We are confident that these improved, user-friendly features can assist with streamlining the CLM process."
Contact CobbleStone Software to schedule a free demo.
For more information, email Sales@CobbleStoneSoftware.com or call 866-330-0056.
About CobbleStone Software:
CobbleStone Software is a celebrated leader in contract management software solutions whose flagship CLM software solution – CobbleStone Contract Insight – expedites contract management, vendor management, eProcurement, and eSourcing processes while offering seamless integrations, ease-of-use, and high scalability. CobbleStone's contract lifecycle management solutions provide simplified contract and vendor tracking, highly configurable email alerts, user-friendly calendar notifications, intelligent contract workflow automation, highly robust security options, streamlined authoring of contract templates with dynamic clauses, centralized revenue/cost management, detailed text indexing and searching, future-minded vendor/client ratings, robust document version control, custom contract management reports, speedy IntelliSign® electronic signatures, more intelligent contracts with VISDOM® artificial intelligence and machine learning, and more.
Follow CobbleStone Software on social media:
To stay up to date on contract lifecycle management industry trends and news, subscribe to CobbleStone's Contract Insights blog.