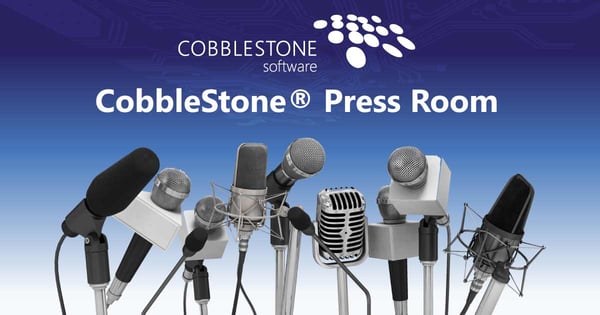 CobbleStone Software has recently obtained the TX-RAMP provisional certification.
PRINCETON, NJ (JULY 18, 2023) - CobbleStone Software – a recognized Leader in buy-side contract lifecycle management (CLM) according to the IDC MarketScape Report*– has proven their commitment towards providing quality services in line with the State of Texas regulations for contracting with state agencies, higher education institutions, and public community colleges.
TX-RAMP was created after the Texas government required a program that provides "a standardized approach for security assessment, authorization, and continuous monitoring of cloud computing services that process the data of a state agency." With this certification, Texas organizations can feel confident selecting CobbleStone for their CLM and procurement software needs - according to the state's security and data center hosting compliance requirements.
"The TX-RAMP provisional certification is facilitating our aim to obtain full TX-RAMP certification for our award-winning, quality customer experience and services to Texas agencies and school systems requiring advanced contract management and eProcurement operations," says Mark Nastasi, President & Founder of CobbleStone Software.
Contact CobbleStone Software to schedule a free demo.
For more information, email Sales@CobbleStoneSoftware.com or call 866-330-0056.
About CobbleStone Software:
CobbleStone Software is a celebrated leader in contract management software solutions whose flagship CLM software solution – CobbleStone Contract Insight – expedites contract management, vendor management, eProcurement, and eSourcing processes while offering seamless integrations, ease-of-use, and high scalability. CobbleStone's contract lifecycle management solutions provide simplified contract and vendor tracking, highly configurable email alerts, user-friendly calendar notifications, intelligent contract workflow automation, highly robust security options, streamlined authoring of contract templates with dynamic clauses, centralized revenue/cost management, detailed text indexing and searching, future-minded vendor/client ratings, robust document version control, custom contract management reports, speedy IntelliSign® electronic signatures, more intelligent contracts with VISDOM® artificial intelligence and machine learning, and more.
Follow CobbleStone Software on social media:
> LinkedIn
> Twitter
> Facebook
> YouTube
To stay up to date on contract lifecycle management industry trends and news, subscribe to CobbleStone's Contract Insights blog.
*IDC, IDC MarketScape: Worldwide SaaS and Cloud-Enabled Buy-Side Contract Life-Cycle Management Applications 2023 Vendor Assessment, Doc# US48785822, March 2023