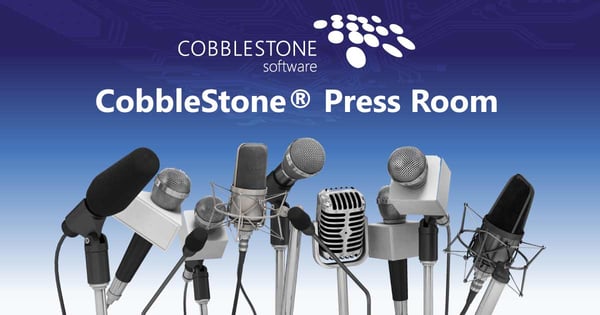 CobbleStone Software is pleased to announce its partnership with Obliged Technologies Automation Ltd. to expand its contract lifecycle management software offering to organizations in various industries in Africa.
PRINCETON, N.J. (MAY 04, 2022) - CobbleStone Software – a recognized CLM software leader according to Forrester Research, Inc. – announces its partnership with Obliged Technologies Automation Ltd. – a leading technology services provider. This partnership provides CobbleStone Software users and prospective users in Africa with contract management software that increases efficiency and solves organizations' most pressing CLM challenges.
CobbleStone Software is a leading contract management and eProcurement software provider whose flagship enterprise contract management software platform – CobbleStone Contract Insight® - has received widespread acclaim from legal professionals, leading business analysts, and organizations from various industries. CobbleStone's partnership with Obliged Automation can offer contract management software solutions to CobbleStone Software users in Africa for enhanced:
> contract authoring.
> contract negotiation,
> contract data migration.
> intelligent workflow automation.
> & More!
"We at CobbleStone Software are excited to announce our partnership with Obliged Technologies to worldwide CobbleStone users and those interested in a globally agile legal operations experience," says Mark Nastasi, President of CobbleStone Software.
"CobbleStone is proud to offer our customers additional local resources and this partnership further supports CobbleStone's dedication to providing leading CLM software across the world."
Click here to learn more about Obliged Technologies Automation Ltd.
Contact CobbleStone Software for a free demo and pricing information at Sales@CobbleStoneSoftware.com or by phone at 866-330-0056.
About CobbleStone Software:
CobbleStone Software is a celebrated leader in contract management software solutions whose flagship CLM software solution – CobbleStone Contract Insight® – expedites contract management, vendor management, procurement, and sourcing processes while offering seamless integrations, ease-of-use, and high scalability. CobbleStone's contract lifecycle management solutions provide simplified contract and vendor tracking, highly configurable email alerts, user-friendly calendar notifications, intelligent contract workflow automation, highly robust security options, streamlined authoring of contract templates with dynamic clauses, centralized revenue/cost management, full-text indexing and searching, future-minded vendor/client ratings, complete document version control, custom contract management reports, speedy IntelliSign® electronic signatures, more intelligent contracts with VISDOM® artificial intelligence and machine learning, and more.
Follow CobbleStone Software on Social Media: