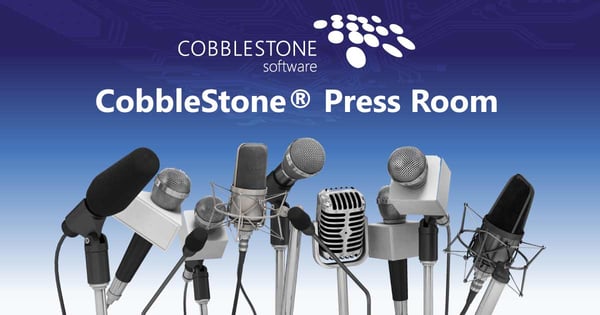 CobbleStone Software – an award-winning contract management software provider – has announced that they have been recognized in the recent report Now Tech: Supplier Value Management Suites, Q2 2022.
PRINCETON, N.J. (MAY 09, 2022) - CobbleStone Software – a recognized contract management software leader – has announced that Forrester Research, Inc. ("Forrester") - a leading global research and advisory firm - has recognized CobbleStone in their recent report Now Tech: Supplier Value Management Suites, Q2 2022.
Forrester defines Supplier Value Management (SVM) applications as:
"The portfolio of applications that organizations use to manage their interactions with suppliers, including supplier risk & performance management (SRPM), upstream source-to-contract (S2C), and downstream procure-to-pay (P2P)."
CobbleStone Software believes that its leading CLM, vendor management, and eProcurement software suite - CobbleStone Contract Insight® - has been recognized among leading SVM applications because it provides the capabilities listed in the above quotation and almost countless others. CobbleStone emphasizes the following capabilities in relation to this recognition.
CobbleStone Contract Insight users automate and unify interactions with suppliers and vendors throughout the contract lifecycle.
Users have governance over the source-to-contract lifecycle thanks to supplier selection with supplier ratings and scorecards for scoring supplier bids.
A secure repository can allow users to organize, store, and track supply chain agreements and contracts, quickly locate legacy contracts and supplier records, maintain version control, track approval status, and more.
Organizations can track supply chain spend, budget, and financials on one centralized platform with visually engaging dashboards and ad hoc reports for robust contract analytics.
Sector-specific regulations and compliance can be tracked with custom-designed reports for optimal governance.
Users can centrally manage supplier risk – including OFAC – and leverage robust performance assessments.
"We at CobbleStone Software are honored to be recognized by Forrester in their recent report, Now Tech: Supplier Value Management Suites, Q2 2022 for our source-to-contract management software, CobbleStone Contract Insight," says Bradford Jones, Vice President of Sales & Marketing at CobbleStone Software.
"CobbleStone feels that this recognition is just one of virtually countless testaments to the user-friendliness, configurability, and scalability of CobbleStone's integrated contract lifecycle management, supplier chain management, and eProcurement software solution – which automates CLM and supply chain management for increased governance and process efficiency."
Contact CobbleStone Software for a free demo and pricing information at Sales@CobbleStoneSoftware.com or by phone at 866-330-0056.
About CobbleStone Software:
CobbleStone Software is a celebrated leader in contract management software solutions whose flagship CLM software solution – CobbleStone Contract Insight® – expedites contract management, vendor management, procurement, and sourcing processes while offering seamless integrations, ease of use, and high scalability. CobbleStone's contract lifecycle management solutions provide simplified contract and vendor tracking, highly configurable email alerts, user-friendly calendar notifications, intelligent contract workflow automation, highly robust security options, streamlined authoring of contract templates with dynamic clauses, centralized revenue/cost management, full-text indexing and searching, future-minded vendor/client ratings, complete document version control, custom contract management reports, speedy IntelliSign® electronic signatures, more intelligent contracts with VISDOM® artificial intelligence and machine learning, and more.
Follow CobbleStone Software on Social Media: