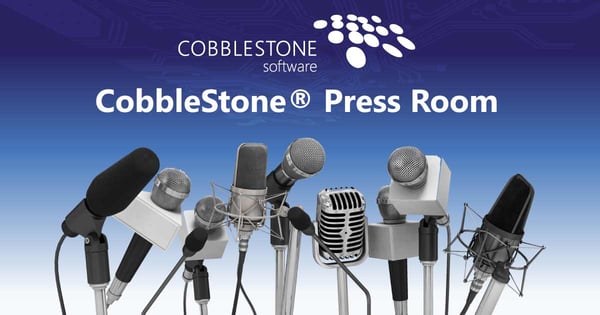 CobbleStone Software shares its in-depth guide that examines the similarities and differences between digital signatures and electronic signatures.
PRINCETON, NJ (NOVEMBER 07, 2022) - CobbleStone Software - the Leader in contract lifecycle management (CLM) according to the SPARK Matrix™ 2022 report - has released its free guide exploring digital signatures and electronic signatures - as well as their differences.
This free guide:
defines electronic signatures.
defines digital signatures.
explains why digital signatures are needed.
explores the AATL (Adobe Approved Trust List) and the EUTL (European Union Trust Lists) as they relate to secure digital signatures.
and details the benefits of digital signature software.
CobbleStone's IntelliSign® signature software offers digital signature functionality that provides:
a security certificate
proof of document content integrity
a signature timestamp
Click here to explore digital signatures and electronic signatures further.
"We at CobbleStone are excited to present valuable information on digital signatures and eSignatures as a means of spreading helpful tips and showcasing how our own signature software and contract lifecycle management system can help businesses with their legal operations needs," says Bradford Jones, Vice President of Sales and Marketing at CobbleStone Software.
Contact CobbleStone Software to schedule a free demo.
For more information, email Sales@CobbleStoneSoftware.com or call 866-330-0056.
About CobbleStone Software:
CobbleStone Software is a celebrated leader in contract management software solutions whose flagship CLM software solution – CobbleStone Contract Insight – expedites contract management, vendor management, eProcurement, and eSourcing processes while offering seamless integrations, ease-of-use, and high scalability. CobbleStone's contract lifecycle management solutions provide simplified contract and vendor tracking, highly configurable email alerts, user-friendly calendar notifications, intelligent contract workflow automation, highly robust security options, streamlined authoring of contract templates with dynamic clauses, centralized revenue/cost management, detailed text indexing and searching, future-minded vendor/client ratings, robust document version control, custom contract management reports, speedy IntelliSign® electronic signatures, more intelligent contracts with VISDOM® artificial intelligence and machine learning, and more.
Follow CobbleStone Software on social media:
To stay up to date on contract lifecycle management industry trends and news, subscribe to CobbleStone's Contract Insights blog.