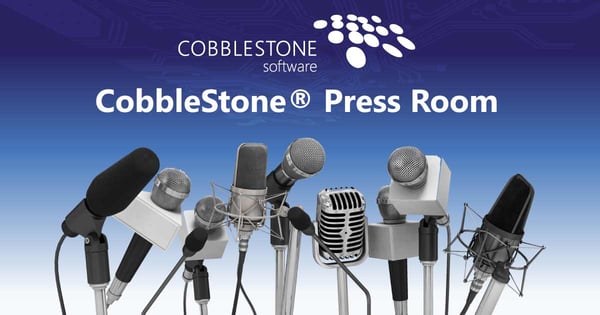 CobbleStone Software Announces PCI SAQ-A Merchant Eligibility for Compliant E-Commerce Processes.
PRINCETON, NJ (August 01, 2023) - CobbleStone Software – a recognized Leader in contract lifecycle management (CLM) according to the SPARK Matrix™ Report – continues to securely and conveniently provide its acclaimed, award-winning contract management and eProcurement software products by establishing itself as PCI compliant.
With this eligibility, CobbleStone® takes even more strides to ensure that it is compliant with the PCI DDS rules, safeguarding payment procedures, account data storage, and SAQ-A compliance procedures for the betterment of client, vendor, partner, and other transactions.
"Ensuring we are compliant with data security and e-commerce procedures is essential in maintaining a trusting and mutually-beneficial environment with clients, vendors, partners, and other key entities," says Bradford Jones, Vice President of Sales and Marketing at CobbleStone Software.
"Our continued observance of the many necessary industry compliance standards inherent to our sector strengthens our ability to safely and conveniently provide flexible, user-friendly, and low-friction contract and eProcurement software."
Contact CobbleStone Software to schedule a free demo.
For more information, email Sales@CobbleStoneSoftware.com or call 866-330-0056.
About CobbleStone Software:
CobbleStone Software is a celebrated leader in contract management software solutions whose flagship CLM software solution – CobbleStone Contract Insight – expedites contract management, vendor management, eProcurement, and eSourcing processes while offering seamless integrations, ease-of-use, and high scalability. CobbleStone's contract lifecycle management solutions provide simplified contract and vendor tracking, highly configurable email alerts, user-friendly calendar notifications, intelligent contract workflow automation, highly robust security options, streamlined authoring of contract templates with dynamic clauses, centralized revenue/cost management, detailed text indexing and searching, future-minded vendor/client ratings, robust document version control, custom contract management reports, speedy IntelliSign® electronic signatures, more intelligent contracts with VISDOM® artificial intelligence and machine learning, and more.
Follow CobbleStone Software on social media:
> LinkedIn
> Twitter
> Facebook
> YouTube
To stay up to date on contract lifecycle management industry trends and news, subscribe to CobbleStone's Contract Insights blog.