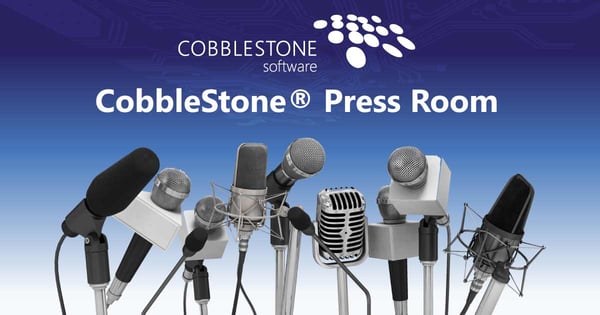 Enroll for CobbleStone Software's free virtual CLM masterclass event this Friday - April 28th.
PRINCETON, NJ (APRIL 25, 2023) - CobbleStone Software – a recognized Leader in contract lifecycle management (CLM) according to the SPARK Matrix™ report - is hosting yet another immersive virtual contract management masterclass.
During this free CLM webinar, users can explore the following source-to-contract lifecycle management topics:
centralizing contract lifecycle management
improving contract drafting and negotiations
managing risk with artificial intelligence
collaborating with vendors
and more!
Click here to save your spot and register for free today!
This interactive experience will be lead by CobbleStone Contract Insight® experts and is designed to enhance knowledge about successful contract management practices.
While this educational opportunity is available for everyone, it is specifically tailored to contract, legal, and procurement professionals to learn more about contract management, vendor management, and procurement best practices. Attendees will also learn about what CobbleStone Contract Insight®'s all-in-one source-to-contract management suite has to offer.
Don't miss out on this exciting opportunity - register now!
"We are excited to educate contract and procurement professionals within an engaging and collaborative learning environment," says Bradford Jones, Vice President of Sales and Marketing at CobbleStone Software.
"We offer many learning opportunities throughout the year - both virtual and in-person - that have been well-received by clients and prospective users alike."
Contact CobbleStone Software to schedule a free demo.
For more information, email Sales@CobbleStoneSoftware.com or call 866-330-0056.
About CobbleStone Software:
CobbleStone Software is a celebrated leader in contract management software solutions whose flagship CLM software solution – CobbleStone Contract Insight – expedites contract management, vendor management, eProcurement, and eSourcing processes while offering seamless integrations, ease-of-use, and high scalability. CobbleStone's contract lifecycle management solutions provide simplified contract and vendor tracking, highly configurable email alerts, user-friendly calendar notifications, intelligent contract workflow automation, highly robust security options, streamlined authoring of contract templates with dynamic clauses, centralized revenue/cost management, detailed text indexing and searching, future-minded vendor/client ratings, robust document version control, custom contract management reports, speedy IntelliSign® electronic signatures, more intelligent contracts with VISDOM® artificial intelligence and machine learning, and more.
Follow CobbleStone Software on social media:
To stay up to date on contract lifecycle management industry trends and news, subscribe to CobbleStone's Contract Insights blog.