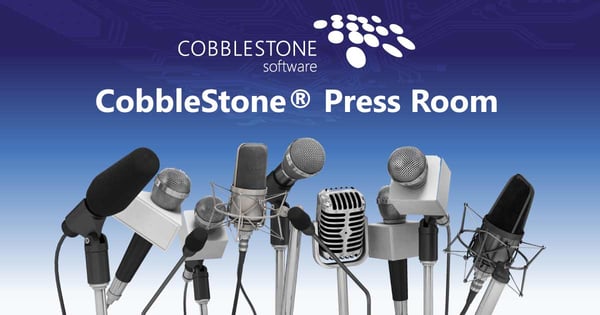 CobbleStone Software – a contract management software leader – is proud to introduce the CobbleStone University Program (CUCP).
PRINCETON, NJ (SEPTEMBER 09, 2022) - CobbleStone Software, a leading contract management software provider, is proud to introduce the CobbleStone University Certification Program (CUCP) for CobbleStone partners to expand their knowledge of CobbleStone Contract Insight®.
This certification program is a combination of live training sessions and videos with accompanying documentation. These sessions and videos ultimately culminate in assessments to earn the certification. Currently this program is only available for CobbleStone partners with the possibility of being offered to clients in the future.
CUCP partnered with BadgeCert, Inc. to offer secure and verifiable digital badges to recipients. This creates the opportunity for recipients to share their achievements through social networks, resumes, email signatures, websites, and marketing campaigns.
Currently, there are two types of digital badges, the CobbleStone Partner badge and the CobbleStone Certified Partner badge.
The CobbleStone Partner badge is accessible/earnable to all those who have an active CobbleStone Partner Agreement.
The CobbleStone Certified Partner is accessible/earnable to all partners that successfully pass the CUCP Assessments.
"We are excited to announce the CobbleStone University Certification Program (CUCP) for CobbleStone partners and - eventually - many others. We believe the program will be beneficial to CobbleStone partners in their understanding of the CobbleStone Contract Insight contract management software platform," says Bradford Jones, Vice President of Sales and Marketing at CobbleStone Software.
Click here to learn more about the CobbleStone University Certification Program (CUCP).
Contact CobbleStone Software to schedule a free demo. For more information, email Sales@CobbleStoneSoftware.com or call 866-330-0056.
About CobbleStone Software:
CobbleStone Software is a celebrated leader in contract management software solutions whose flagship CLM software solution – CobbleStone Contract Insight – expedites contract management, vendor management, eProcurement, and eSourcing processes while offering seamless integrations, ease-of-use, and high scalability. CobbleStone's contract lifecycle management solutions provide simplified contract and vendor tracking, highly configurable email alerts, user-friendly calendar notifications, intelligent contract workflow automation, highly robust security options, streamlined authoring of contract templates with dynamic clauses, centralized revenue/cost management, detailed text indexing and searching, future-minded vendor/client ratings, robust document version control, custom contract management reports, speedy IntelliSign® electronic signatures, more intelligent contracts with VISDOM® artificial intelligence and machine learning, and more.
Follow CobbleStone Software on social media:
To stay up to date on contract lifecycle management industry trends and news, subscribe to CobbleStone's Contract Insights blog.