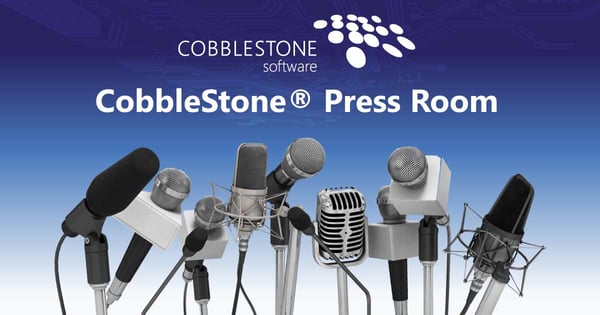 CobbleStone Software has been named as part of the Top 10 Best Places to Work in 2023 by The Silicon Review magazine.
PRINCETON, NJ (MAY 23, 2023) - CobbleStone Software – a recognized Leader in contract lifecycle management (CLM) according to the SPARK Matrix™ Report– has been recognized for their commitment to providing innovative contract management solutions and for creating an atmosphere that empowers employees to do their best work.
The Silicon Review showcases the history of CobbleStone® and how the idea of starting a contract management company came to be. In this interview-style article, the founder of CobbleStone, Mark Nastasi, shares his insight on how CobbleStone came to be a leader in the CLM space as well as how CobbleStone maintains its award-winning client-first relations - among other topics.
Click here to read the full article!
"CobbleStone is proud to be featured in this edition of The Silicon Review, as it serves as a testament to our dedication in cultivating a workplace environment that aligns with our corporate values." says Mark Nastasi, President & Founder of CobbleStone Software.
"As CobbleStone continues to grow, we excitedly anticipate attracting top talent who will continue to add to our innovative corporate culture in bolstering our CLM market presence as a future-minded industry leader."
Contact CobbleStone Software to schedule a free demo.
For more information, email Sales@CobbleStoneSoftware.com or call 866-330-0056.
About CobbleStone Software:
CobbleStone Software is a celebrated leader in contract management software solutions whose flagship CLM software solution – CobbleStone Contract Insight – expedites contract management, vendor management, eProcurement, and eSourcing processes while offering seamless integrations, ease-of-use, and high scalability. CobbleStone's contract lifecycle management solutions provide simplified contract and vendor tracking, highly configurable email alerts, user-friendly calendar notifications, intelligent contract workflow automation, highly robust security options, streamlined authoring of contract templates with dynamic clauses, centralized revenue/cost management, detailed text indexing and searching, future-minded vendor/client ratings, robust document version control, custom contract management reports, speedy IntelliSign® electronic signatures, more intelligent contracts with VISDOM® artificial intelligence and machine learning, and more.
Follow CobbleStone Software on social media:
To stay up to date on contract lifecycle management industry trends and news, subscribe to CobbleStone's Contract Insights blog.