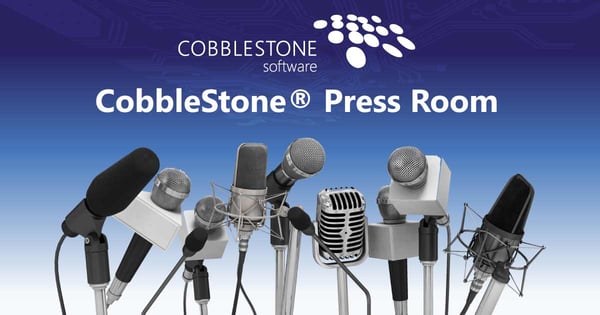 CobbleStone Software Recognized as a Leader in IDC MarketScape for Contract Lifecycle Management Software.
Princeton, NJ (July 25, 2023) - CobbleStone Software – a recognized trailblazer in their field – has been acknowledged for their advanced and industry leading CLM Software features in a recent IDC MarketScape Report*.
Alongside an in-depth analysis of the company and overall system, IDC highlights the strengths that make CobbleStone stand apart from others in the same field. The following strengths were noted:
>Ease of Customization
>Overall User Experience
>Customer Support Responsiveness
"We aim to provide business professionals with a software system that truly enhances contract lifecycle management as a whole and we are glad that IDC was able to capture that essence," says Mark Nastasi, Founder & President of CobbleStone Software.
Contact CobbleStone Software to schedule a free demo.
For more information, email Sales@CobbleStoneSoftware.com or call 866-330-0056.
About IDC MarketScape:
IDC MarketScape (Doc# US48785822) vendor assessment model is designed to provide an overview of the competitive fitness of ICT (information and communications technology) suppliers in a given market. The research methodology utilizes a rigorous scoring methodology based on both qualitative and quantitative criteria that results in a single graphical illustration of each vendor's position within a given market. IDC MarketScape provides a clear framework in which the product and service offerings, capabilities and strategies, and current and future market success factors of IT and telecommunications vendors can be meaningfully compared. The framework also provides technology buyers with a 360-degree assessment of the strengths and weaknesses of current and prospective vendors.
*IDC MarketScape: Worldwide SaaS and Cloud-Enabled Buy-Side Contract Life-Cycle Management Applications 2023 Vendor Assessment, Doc #US48785822, March 2023
About CobbleStone Software:
CobbleStone Software is a celebrated leader in contract management software solutions whose flagship CLM software solution – CobbleStone Contract Insight – expedites contract management, vendor management, eProcurement, and eSourcing processes while offering seamless integrations, ease-of-use, and high scalability. CobbleStone's contract lifecycle management solutions provide simplified contract and vendor tracking, highly configurable email alerts, user-friendly calendar notifications, intelligent contract workflow automation, highly robust security options, streamlined authoring of contract templates with dynamic clauses, centralized revenue/cost management, detailed text indexing and searching, future-minded vendor/client ratings, robust document version control, custom contract management reports, speedy IntelliSign® electronic signatures, more intelligent contracts with VISDOM® artificial intelligence and machine learning, and more.
Follow CobbleStone Software on social media:
> LinkedIn
> Twitter
> Facebook
> YouTube
To stay up to date on contract lifecycle management industry trends and news, subscribe to CobbleStone's Contract Insights blog.