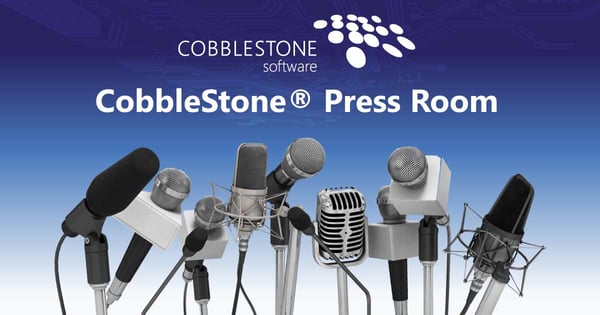 CobbleStone Software has published a new whitepaper on CLM software must-haves and their benefits.
PRINCETON, NJ (JANUARY 11, 2023) - CobbleStone Software – a recognized Leader in contract lifecycle management (CLM) according to the SPARK Matrix™ 2022 report – has released a new whitepaper that focuses on the importance of recognizing mission-critical features while selecting contract management software.
This whitepaper provides readers with key knowledge about:
1. A secure contract repository
2. Intelligent workflow automation
3. Reporting & analytics tools
Discover features #4-7 here!
"We at CobbleStone are thrilled to announce the release of our new complimentary whitepaper: 7 Features to Look For When Selecting Contracting Management Software," says Bradford Jones, Vice President of Sales & Marketing at CobbleStone Software.
"We hope that readers find our newest guide helpful in narrowing down the most pivotal CLM tools to look for in a solution that best fits their needs."
Contact CobbleStone Software to schedule a free demo.
Previous Whitepaper topics include:
> Introducing AI Into Contract Management
> Mastering Contract Management.
> 8 Critical Stages of Contract Management
> Make Your Case for Contract Management Software
For more information, email Sales@CobbleStoneSoftware.com or call 866-330-0056.
About CobbleStone Software:
CobbleStone Software is a celebrated leader in contract management software solutions whose flagship CLM software solution – CobbleStone Contract Insight – expedites contract management, vendor management, eProcurement, and eSourcing processes while offering seamless integrations, ease-of-use, and high scalability. CobbleStone's contract lifecycle management solutions provide simplified contract and vendor tracking, highly configurable email alerts, user-friendly calendar notifications, intelligent contract workflow automation, highly robust security options, streamlined authoring of contract templates with dynamic clauses, centralized revenue/cost management, detailed text indexing and searching, future-minded vendor/client ratings, robust document version control, custom contract management reports, speedy IntelliSign® electronic signatures, more intelligent contracts with VISDOM® artificial intelligence and machine learning, and more.
Follow CobbleStone Software on social media:
> LinkedIn
> Twitter
> Facebook
> YouTube
To stay up to date on contract lifecycle management industry trends and news, subscribe to CobbleStone's Contract Insights blog.