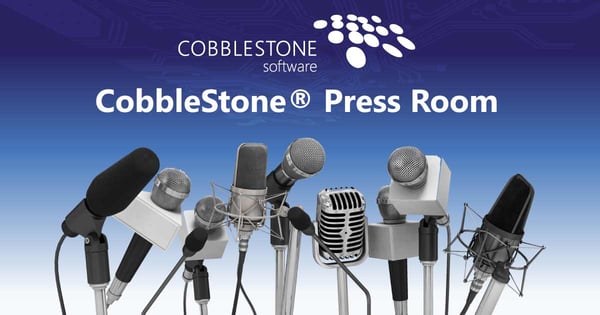 CobbleStone Software has released a free and succinct guide on the 6 essential elements of a legal contract.
PRINCETON, NJ (OCTOBER 26, 2022) - CobbleStone Software, a leader in contract management software, has released its free guide - "6 Elements of a Contract - An Easy-to-Understand Overview."
Within this guide, readers can learn more about the importance of contracts and how they can help shape business relationships and operations. As mentioned in the guide, contracts serve to cement the obligations, duties, and expectations of two or more engaged business parties.
The 6 elements of a contract that are generally agreed upon by legal professionals are:
1.) Contract Offer
2.) Contract Acceptance
3.) Acknowledgement of Obligations and Mutuality
4.) Contractual Consideration
5.) Legal Capacity of Contract Parties Involved
6.) Legality of a Contract
These elements are essential to understanding how contracts are created and enforced.
Read here to gain a more in-depth understanding of each element of a contract.
"We are pleased to release this free guide that explores six key elements of a contract that are widely applicable to almost every business relationship", says Bradford Jones, Vice President of Sales & Marketing at CobbleStone Software.
"We always strive to inform our readers about the contract lifecycle and remain a reliable source of contract management best practices."
Contact CobbleStone Software to schedule a free demo. For more information, email Sales@CobbleStoneSoftware.com or call 866-330-0056.
About CobbleStone Software:
CobbleStone Software is a celebrated leader in contract management software solutions whose flagship CLM software solution – CobbleStone Contract Insight – expedites contract management, vendor management, eProcurement, and eSourcing processes while offering seamless integrations, ease-of-use, and high scalability. CobbleStone's contract lifecycle management solutions provide simplified contract and vendor tracking, highly configurable email alerts, user-friendly calendar notifications, intelligent contract workflow automation, highly robust security options, streamlined authoring of contract templates with dynamic clauses, centralized revenue/cost management, detailed text indexing and searching, future-minded vendor/client ratings, robust document version control, custom contract management reports, speedy IntelliSign® electronic signatures, more intelligent contracts with VISDOM® artificial intelligence and machine learning, and more.
Follow CobbleStone Software on social media:
To stay up to date on contract lifecycle management industry trends and news, subscribe to CobbleStone's Contract Insights blog.