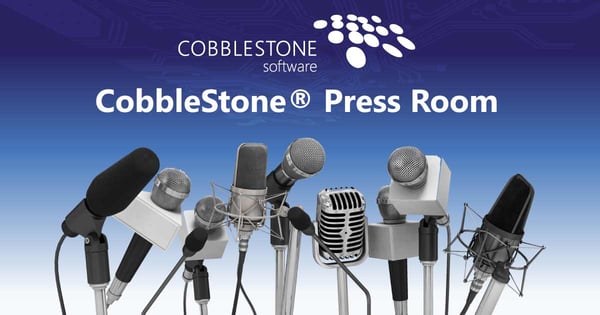 CobbleStone Software – a leading contract management software provider – is excited to announce that it has won Top 10 Highly Rated Software, Top 10 Fastest Growing Software, and Top 10 Most Popular Software by SaaSworthy for the third quarter of 2022.
PRINCETON, NJ (NOVEMBER 28, 2022) - CobbleStone Software is honored to be awarded Top 3 Most Worthy Software, Top 10 Highly Rated Software, Top 10 Fastest Growing Software, and Top 10 Most Popular Software by SaaSworthy for the third quarter of 2022.
SaaSworthy helps potential SaaS (software as a service) users in their search for a contract management system with reviews, product details, and their own scoring system.
Some of the CobbleStone Software features that stood out to SaaSworthy were:
Contract Lifecycle Management
Milestone Tracking
Contract Templates
Full-Text Search
Version Control
Contract Drafting
Auto Extraction
Completion Tracking
Approval Workflows
Digital Signatures
To view SaaSworthy's full review of CobbleStone® and even more of their favorite CobbleStone Contract Insight features, click here.
"We are thrilled to receive these contract lifecycle management software awards; we strive to provide a comprehensive yet user-friendly contract management software system and are looking forward to continuing to bring future-minded contract management solutions to the CLM and legal operations landscapes," says Bradford Jones, Vice President of Sales and Marketing at CobbleStone Software.
Contact CobbleStone Software to schedule a free demo.
For more information, email Sales@CobbleStoneSoftware.com or call 866-330-0056.
About CobbleStone Software:
CobbleStone Software is a celebrated leader in contract management software solutions whose flagship CLM software solution – CobbleStone Contract Insight – expedites contract management, vendor management, eProcurement, and eSourcing processes while offering seamless integrations, ease-of-use, and high scalability. CobbleStone's contract lifecycle management solutions provide simplified contract and vendor tracking, highly configurable email alerts, user-friendly calendar notifications, intelligent contract workflow automation, highly robust security options, streamlined authoring of contract templates with dynamic clauses, centralized revenue/cost management, detailed text indexing and searching, future-minded vendor/client ratings, robust document version control, custom contract management reports, speedy IntelliSign® electronic signatures, more intelligent contracts with VISDOM® artificial intelligence and machine learning, and more.
Follow CobbleStone Software on social media:
To stay up to date on contract lifecycle management industry trends and news, subscribe to CobbleStone's Contract Insights blog.