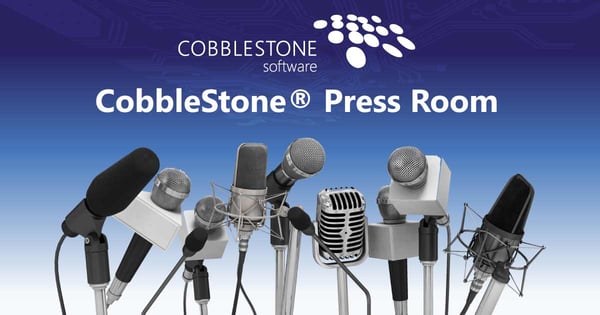 CobbleStone Software has been recognized by The CEO Views for its industry-leading innovation, rooted in a proven track record of consistently introducing AI-backed contract lifecycle management software solutions.
PRINCETON, NJ (FEBRUARY 13, 2023) - CobbleStone Software – a recognized Leader in contract lifecycle management (CLM) according to the SPARK Matrix™ 2022 report – was named among the Top 50 Most Innovative Companies to Watch in 2023 by The CEO Views.
CobbleStone® is recognized for their industry-leading flexibility and features designed to meet clients' organizations unique needs. These features have made CobbleStone a distinguished global leader in contract management software.
Click here to read more!
"It's a great honor to announce CobbleStone Software, as one of the Top 50 Innovative companies to watch 2023," said Ben Johnson, Managing Editor of The CEO Views.
"We at CobbleStone are thrilled to receive such an elite distinction," says Bradford Jones, Vice President of Sales and Marketing at CobbleStone Software.
"We are constantly enhancing the robust yet user-friendly functionality of CobbleStone Contact Insight with innovative CLM features and are excited to continue introducing future-minded solutions."
Contact CobbleStone Software to schedule a free demo.
For more information, email Sales@CobbleStoneSoftware.com or call 866-330-0056.
About The CEO Views:
Published from Farmington Hills, Michigan, The CEO Views is a print and digital magazine that aims towards providing the perfect platform for entrepreneurs to connect with industry peers while exploring and understanding innovations that are changing the technology landscape of today and moving towards a newer world.
About CobbleStone Software:
CobbleStone Software is a celebrated leader in contract management software solutions whose flagship CLM software solution – CobbleStone Contract Insight – expedites contract management, vendor management, eProcurement, and eSourcing processes while offering seamless integrations, ease-of-use, and high scalability. CobbleStone's contract lifecycle management solutions provide simplified contract and vendor tracking, highly configurable email alerts, user-friendly calendar notifications, intelligent contract workflow automation, highly robust security options, streamlined authoring of contract templates with dynamic clauses, centralized revenue/cost management, detailed text indexing and searching, future-minded vendor/client ratings, robust document version control, custom contract management reports, speedy IntelliSign® electronic signatures, more intelligent contracts with VISDOM® artificial intelligence and machine learning, and more.
Follow CobbleStone Software on social media:
> LinkedIn
> Twitter
> Facebook
> YouTube
To stay up to date on contract lifecycle management industry trends and news, subscribe to CobbleStone's Contract Insights blog.