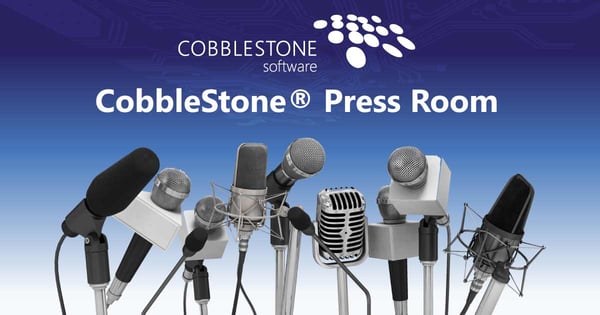 Contract management professionals can gain access to CobbleStone Contract Insight for 30 days with no charge and experience award-winning contract lifecycle management (CLM) features first-hand before selecting the plan best for their organization.
PRINCETON, NJ (DECEMBER 12, 2022) - CobbleStone Software – a recognized Leader in contract lifecycle management (CLM) according to the SPARK Matrix™ 2022 report – encourages potential users to experience CobbleStone Contract Insight with a free 30-day trial.
With the trial, contracting professionals of ranging industries can see how CobbleStone's award-winning features can streamline CLM and eProcurement processes. By doing so, users can identify the CLM issues their organization currently has and how CobbleStone Contract Insight can help eliminate them.
The free trial allows users to experience functionality that current CobbleStone Contract Insight users frequently utilize. Some of the features offered in the free trial include:
1. User-friendly contract repository with alerts.
2. Intelligent workflows and flexible permissions.
3. Searching and reporting.
4. Contract templates and eSignatures.
5. Flexible dashboards.
6. And more!
Click here to start your trial today!
"Our free contract management software trial is a great experience for those who want to dive head-first into how CobbleStone Contract Insight can make a positive and productive difference within their organization," says Bradford Jones, Vice President of Sales and Marketing at CobbleStone Software.
"Given that this trial is free, prospective users have nothing to lose...and much to gain from seeing award-winning CLM features in action!"
Contact CobbleStone Software to schedule a free demo.
For more information, email Sales@CobbleStoneSoftware.com or call 866-330-0056.
About CobbleStone Software:
CobbleStone Software is a celebrated leader in contract management software solutions whose flagship CLM software solution – CobbleStone Contract Insight – expedites contract management, vendor management, eProcurement, and eSourcing processes while offering seamless integrations, ease-of-use, and high scalability. CobbleStone's contract lifecycle management solutions provide simplified contract and vendor tracking, highly configurable email alerts, user-friendly calendar notifications, intelligent contract workflow automation, highly robust security options, streamlined authoring of contract templates with dynamic clauses, centralized revenue/cost management, detailed text indexing and searching, future-minded vendor/client ratings, robust document version control, custom contract management reports, speedy IntelliSign® electronic signatures, more intelligent contracts with VISDOM® artificial intelligence and machine learning, and more.
Follow CobbleStone Software on social media:
> LinkedIn
> Twitter
> Facebook
> YouTube
To stay up to date on contract lifecycle management industry trends and news, subscribe to CobbleStone's Contract Insights blog.