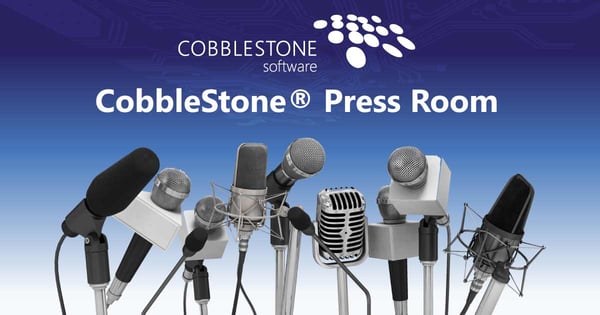 With their latest contract management system update, CobbleStone Contract Insight® now features an immersive user experience with a refreshed and easily navigable user interface.
PRINCETON, NJ (DECEMBER 13, 2022) - CobbleStone Software – a recognized Leader in contract lifecycle management (CLM) according to the SPARK Matrix™ 2022 report – has added an expanded core user interface to their CobbleStone Contract Insight contract management software. These new additions help make the CLM software system more visually engaging and enforces a clean and organized appearance.
Some key user-interface refreshments include:
> collapsible and expandable menus for tidy navigation and governance over system "real estate."
> a dynamic page progress bar for on-page awareness.
> a "back-to-top" button for users scrolling through expansive and feature-rich screens.
These features help create centralized areas, leaving more room for an advanced and easily-navigable "workspace."
To learn more about these features as well as others offered in CobbleStone Contract Insight Version 22.1.0, click here!
"By keeping our CLM software users' interests in mind, these new UI features were rolled out to help further increase productivity while also providing an organized contract management software system for all industries," says Bradford Jones, Vice President of Sales and Marketing at CobbleStone Software.
Users can experience these immersive features for themselves by scheduling a free demo today!
For more information, email Sales@CobbleStoneSoftware.com or call 866-330-0056.
About CobbleStone Software:
CobbleStone Software is a celebrated leader in contract management software solutions whose flagship CLM software solution – CobbleStone Contract Insight – expedites contract management, vendor management, eProcurement, and eSourcing processes while offering seamless integrations, ease-of-use, and high scalability. CobbleStone's contract lifecycle management solutions provide simplified contract and vendor tracking, highly configurable email alerts, user-friendly calendar notifications, intelligent contract workflow automation, highly robust security options, streamlined authoring of contract templates with dynamic clauses, centralized revenue/cost management, detailed text indexing and searching, future-minded vendor/client ratings, robust document version control, custom contract management reports, speedy IntelliSign® electronic signatures, more intelligent contracts with VISDOM® artificial intelligence and machine learning, and more.
Follow CobbleStone Software on social media:
> LinkedIn
> Twitter
> Facebook
> YouTube
To stay up to date on contract lifecycle management industry trends and news, subscribe to CobbleStone's Contract Insights blog.