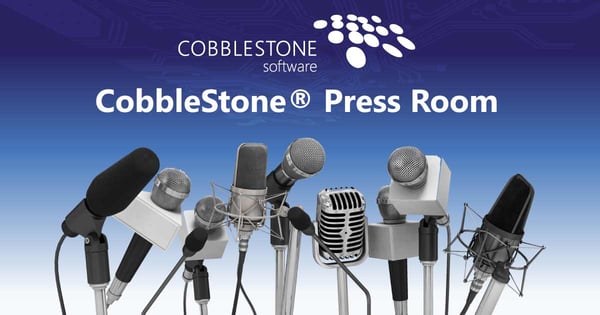 CobbleStone Software releases its free video guide showcasing common mistakes made in contract lifecycle management - and how to avoid them.
PRINCETON, NJ (NOVEMBER 15, 2022) - CobbleStone Software – a recognized Leader in contract lifecycle management (CLM) according to the SPARK Matrix™ 2022 report – has released an in-depth video guide that helps viewers identify CLM practices that cause holdups and confusion in the administration of the contract process. With its noir-style, crime-solving theme - it helps viewers easily compartmentalize CLM process failure.
This lighthearted yet comprehensive video highlights the 8 steps in CLM and shows how pitfalls in each step can cause process failure.
The 8 critical CLM stages examined are:
Contract Requests
Contract Authoring
Contract Negotiations
Contract Approvals
Contract Signatures
Contract Obligations
Contract Compliance
Contract Renewals
With an investigative take on visual story-telling, this guide further explains how certain problematic practices can be updated to productively achieve success instead. Alongside the video, CobbleStone also offers an explanatory written piece that covers all of the same topics.
Check out the written guide here!
CobbleStone's Contract Insight® can help organize all 8 of the necessary CLM steps on one platform and can help businesses improve their contract management practices.
"We at CobbleStone are excited to share CLM best practices in an eye-grabbing and easy-to-grasp fashion that can help contract professionals recognize issues within their own standard procedures and help them modernize their contract management processes," says Bradford Jones, Vice President of Sales and Marketing at CobbleStone Software.
Click here to view the investigative, noir-style video!
Contact CobbleStone Software to schedule a free demo.
For more information, email Sales@CobbleStoneSoftware.com or call 866-330-0056.
About CobbleStone Software:
CobbleStone Software is a celebrated leader in contract management software solutions whose flagship CLM software solution – CobbleStone Contract Insight – expedites contract management, vendor management, eProcurement, and eSourcing processes while offering seamless integrations, ease-of-use, and high scalability. CobbleStone's contract lifecycle management solutions provide simplified contract and vendor tracking, highly configurable email alerts, user-friendly calendar notifications, intelligent contract workflow automation, highly robust security options, streamlined authoring of contract templates with dynamic clauses, centralized revenue/cost management, detailed text indexing and searching, future-minded vendor/client ratings, robust document version control, custom contract management reports, speedy IntelliSign® electronic signatures, more intelligent contracts with VISDOM® artificial intelligence and machine learning, and more.
Follow CobbleStone Software on social media:
To stay up to date on contract lifecycle management industry trends and news, subscribe to CobbleStone's Contract Insights blog.