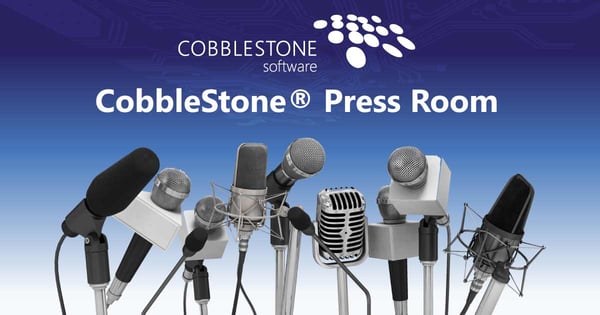 This exciting contract auto-redline feature is powered by CobbleStone's VISDOM® artificial intelligence and machine learning - and offers a future-minded take on contract negotiations.
PRINCETON, NJ (NOVEMBER 21, 2022) - CobbleStone Software – a recognized Leader in contract lifecycle management (CLM) according to the SPARK Matrix™ 2022 report – has enhanced its' contract management software platform with a CobbleStone Auto-Redline feature that allows contracting professionals to automate the inclusion of clauses from their approved library - virtually ensuring that favorable clause language replaces unfavorable, error-prone clauses in documents.
This automated feature uses VISDOM contract AI to redline MS Word (.docx) contract documents and replaces clauses with those in users' preferred clause library at the click of a button. Auto-redlining can be set up to run each time a document is uploaded for maximum efficiency or can be enabled on a need-only basis, depending on a user's preference.
Users can download redlined documents to view and manage in MS Word or they can leverage CobbleStone's native online document editor for maximized convenience.
The 4 easy steps for CobbleStone Auto-Redline are:
1. Preparing Your Clause Library for Auto-Redline
2. Ad-Hoc, As-Needed Contract Auto-Redline
3. Enabling Auto-Redline Upon Contract Document Upload
4. See Contract Auto-Redline in Action
Click here for a step-by-step guide on CobbleStone Auto-Redline.
"We are thrilled to introduce CobbleStone Auto-Redline so that users can leverage our AI-based contract management software platform to meet the significant industry demand for a future-minded way to perform contract redlining for positively transformed contract negotiations," says Bradford Jones, Vice President of Sales and Marketing at CobbleStone Software.
Contact CobbleStone Software to schedule a free demo.
For more information, email Sales@CobbleStoneSoftware.com or call 866-330-0056.
About CobbleStone Software:
CobbleStone Software is a celebrated leader in contract management software solutions whose flagship CLM software solution – CobbleStone Contract Insight – expedites contract management, vendor management, eProcurement, and eSourcing processes while offering seamless integrations, ease-of-use, and high scalability. CobbleStone's contract lifecycle management solutions provide simplified contract and vendor tracking, highly configurable email alerts, user-friendly calendar notifications, intelligent contract workflow automation, highly robust security options, streamlined authoring of contract templates with dynamic clauses, centralized revenue/cost management, detailed text indexing and searching, future-minded vendor/client ratings, robust document version control, custom contract management reports, speedy IntelliSign® electronic signatures, more intelligent contracts with VISDOM artificial intelligence and machine, and more.
Follow CobbleStone Software on social media:
To stay up to date on contract lifecycle management industry trends and news, subscribe to CobbleStone's Contract Insights blog.