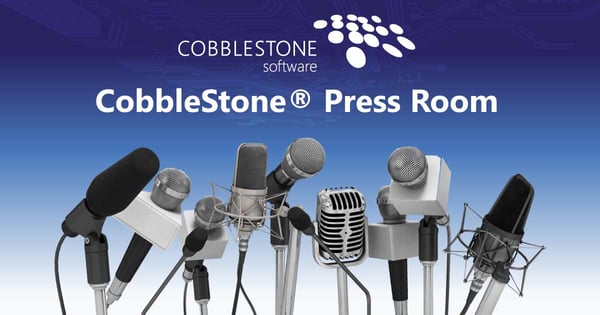 CobbleStone Software reflects on another successful year and highlights noteworthy achievements from 2022.
PRINCETON, NJ (JANUARY 03, 2023) - CobbleStone Software, a recognized Leader in contract lifecycle management (CLM) according to the SPARK Matrix™ 2022 report, achieved major accomplishments in 2022 - including engaging in successful conferences, introducing robust software updates, and spearheading dynamic AI initiatives.
Some of the notable achievements include:
1. Hosting a Virtual Contract Management Masterclass Series
2. Hosting the CobbleStone 2022 User Conference in Austin, TX
3. Commencing a Million-Clause Initiative to Enhance Contract AI
4. Releasing New Versions, Features, & Enhancements
5. Introducing New End-User Training Videos for Client Success
6. Introducing the CobbleStone University Certification Program (CUCP)
7. Receiving Numerous Awards & Recognitions - including a Momentum Leader for Fall 2022 by G2
8. And more!
Click here to read the rest!
"We are immensely proud of all of our achievements throughout this year - such as introducing many new industry-leading CLM tools and hosting our dynamic user conference in Austin, Texas - and look forward to continue expanding our leading-edge source-to-contract-lifecycle management software solutions in 2023," says Bradford Jones, Vice President of Sales and Marketing at CobbleStone Software.
Contact CobbleStone Software to schedule a free demo.
For more information, email Sales@CobbleStoneSoftware.com or call 866-330-0056.
About CobbleStone Software:
CobbleStone Software is a celebrated leader in contract management software solutions whose flagship CLM software solution – CobbleStone Contract Insight – expedites contract management, vendor management, eProcurement, and eSourcing processes while offering seamless integrations, ease-of-use, and high scalability. CobbleStone's contract lifecycle management solutions provide simplified contract and vendor tracking, highly configurable email alerts, user-friendly calendar notifications, intelligent contract workflow automation, highly robust security options, streamlined authoring of contract templates with dynamic clauses, centralized revenue/cost management, detailed text indexing and searching, future-minded vendor/client ratings, robust document version control, custom contract management reports, speedy IntelliSign® electronic signatures, more intelligent contracts with VISDOM® artificial intelligence and machine learning, and more.
Follow CobbleStone Software on social media:
To stay up to date on contract lifecycle management industry trends and news, subscribe to CobbleStone's Contract Insights blog.