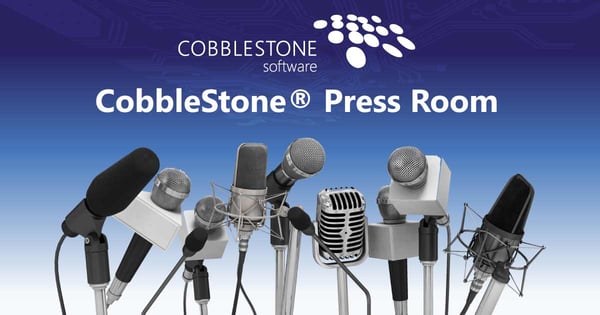 CobbleStone Software, a leading contract management software provider, has surpassed the 700,000 clauses milestone on their path to 1 million clauses.
PRINCETON, NJ (DECEMBER 19, 2022) - CobbleStone Software – a recognized Leader in contract lifecycle management (CLM) according to the SPARK Matrix™ 2022 report – has been 'feeding' clauses to VISDOM AI® (CobbleStone Software's proprietary contract intelligence engine with machine learning) since April 2022. The goal is to reach to a grand total of 1 million real clauses, and CobbleStone is almost there!
This initiative was launched in the efforts of enriching the AI system and optimizing the contract lifecycle management process. With the addition of this initiative, users can expect an increasingly dynamic and robust intelligent interface with repeated exposure to contract language and clauses.
Named-entity recognition (NER) and natural language processing (NLP) are important factors that helped this project come to fruition. VISDOM AI can feature more than 140 different standard clause types and some of them include:
> Intellectual Property (IP) Clauses
> Waivers
> Confidentiality Clauses
> Amendments
To read the full list, click here.
"VISDOM AI is a great tool and to see it become enriched the way it has been is very exciting. This initiative has been in the works for a while, and we are very excited to soon hit the official 1 million clause mark," says Bradford Jones, Vice President of Sales and Marketing at CobbleStone Software.
Contact CobbleStone Software to schedule a free demo.
For more information, email Sales@CobbleStoneSoftware.com or call 866-330-0056.
About CobbleStone Software:
CobbleStone Software is a celebrated leader in contract management software solutions whose flagship CLM software solution – CobbleStone Contract Insight – expedites contract management, vendor management, eProcurement, and eSourcing processes while offering seamless integrations, ease-of-use, and high scalability. CobbleStone's contract lifecycle management solutions provide simplified contract and vendor tracking, highly configurable email alerts, user-friendly calendar notifications, intelligent contract workflow automation, highly robust security options, streamlined authoring of contract templates with dynamic clauses, centralized revenue/cost management, detailed text indexing and searching, future-minded vendor/client ratings, robust document version control, custom contract management reports, speedy IntelliSign® electronic signatures, more intelligent contracts with VISDOM® artificial intelligence and machine learning, and more.
Follow CobbleStone Software on social media:
> LinkedIn
> Twitter
> Facebook
> YouTube
To stay up to date on contract lifecycle management industry trends and news, subscribe to CobbleStone's Contract Insights blog.