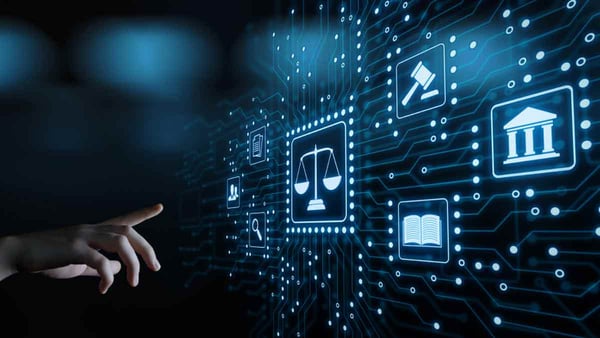 When implementing contract management software, organizations often have copious amounts of contract data that needs to be searched, analyzed, and populated into their new contract management system. Data extraction is a tedious task that can be time-consuming and overwhelming for contract management professionals. Leaving this task to software professionals who are familiar with data extraction, and who use AI technology to streamline data extraction processes, will allow for a better, faster implementation process. Discover five reasons why your organization should choose contract data extraction services.
1. Leave It to the Software Professionals
Contract software professionals are able to streamline the data extraction process due to years of experience and expertise in the area of data extraction. By letting your software provider manage this task, you'll be able to quickly complete the implementation process and ensure your data has been optimized so the system is ready to use.
2. Identify and Mitigate Contract Risk
When managing agreements and other legal documents, contract risk should be on your radar. By extracting and sorting data within your contract management system, you'll be able to easily identify and mitigate risk associated with your contracts. This is done by choosing keywords and phrases your organization deems a risk and setting those up within your system to alert users when found.
3. Let AI Save You Time and Energy
Contract artificial intelligence can do the work for you by automatically pulling critical contract data from documents and identifying which fields data should be in. Once the data has been properly extracted and set up within your contract management software, leading solutions use machine learning to monitor contract data for high-risk keywords and phrases, alerting users when action needs to be taken.
4. Faster Implementation for a Speedy ROI
Getting your system ready for your team to use should be high priority. Your organization wants to see a rapid ROI and choosing data extraction services for your endless contracts and agreements will help you get there asap.
5. Take Full Advantage of Your Contract Management Software Functionality
Leading contract management solutions are robust with advanced functionality to provide users with better transparency and governance over their contracts. By utilizing data extraction services, you can ensure your system is set up correctly for the use of advanced functionality like AI and Machine Learning, searching and ad-hoc reports, contract templates, and more.
Choosing Data Extraction Services With CobbleStone
CobbleStone's data extraction services can help you and your team get up and running fast with organized data to help you succeed. CobbleStone Software's data extraction professionals know how to set up your system to help you get the most out of Contract Insight® contract management software. Learn how our three-step process works:
CobbleStone's Proven 3-Step Process

CobbleStone's three-step process helps data get organized upfront, so system users are successful long-term. Let CobbleStone help your team identify and mitigate contract risk while being able to easily search and identify specific keywords and documents within your system. Contact a CobbleStone Rep today to get started.