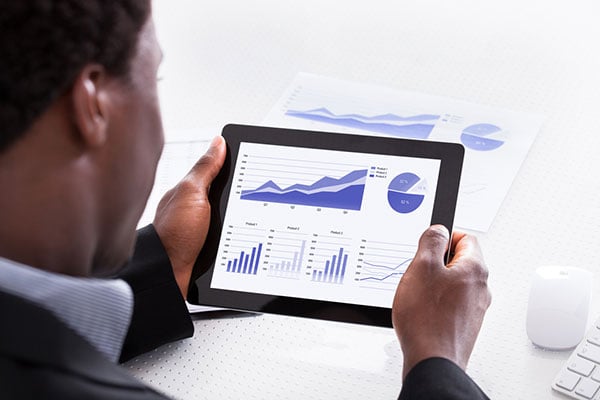 Contract managers are under increased pressure to deliver value with reduced contract-related risks, reduced costs, and improved performance. Contract managers who regularly measure the success of their contracts against contract management KPIs can proactively readjust their contract management strategy to ensure goal alignment drives critical and positive organizational impact.
Top 3 KPIs for Contract Management
Contract management KPIs should be specific, measurable, attainable, relevant, and timely. Industries, processes, and contracts are unique, KPIs for contract management will vary. Still, it's imperative for contract managers to review their contract lifecycle and develop success metrics aligned with organizational objectives accordingly.
To manage the success of any contract management strategy, contract managers must measure the results regularly. Contract management KPIs should encompass qualitative and quantitative information around contract value, incidents, monitoring, and renewal.
Consequently, the three most common KPIs used to measure contract management success are contract efficiency, contract effectiveness, and contract risk. Under each KPI example for contract management are specific areas that should be used to measure your contract management ROI:
KPI #1 – Contract Efficiency: Performance metrics may include contract cycle time, customer, vendor, or geographic trends, contract value assessments, and missed milestones.
KPI #2 – Contract Efficacy: Performance metrics may include the number of contracts per type, program, customer, or vendor, annualized contract value, the remaining value of terminated contracts, order value variance, and historical legacy contract trends.
KPI #3 – Contract Risk: Performance metrics may include standard clause variance, amount of agreements expiring without renewal dates, number of improper signature approvals or vendor authorizations, number of delayed approvals, and disputes resolved.
KPIs for Contract Managers

Contract managers face the challenge of overseeing the contract lifecycle from request to renewal while struggling to show stakeholders the significance of an often complicated and undervalued process. The goals of reducing risk, increasing productivity, and improving visibility are at the core of effective contract management strategies but can be difficult to achieve without defined contract KPIs combined with the right contract management tools.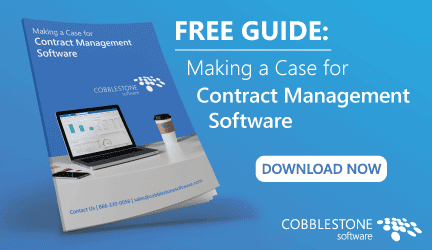 If your contract management approach is not producing the intended value, leading contract management software can streamline how you measure contract management success and can help you hit your KPIs through risk reduction, increased productivity, advanced visibility, and contract monitoring. CobbleStone has helped thousands manage their contracts better with Contract Insight®, a scalable solution designed to work with organizations of all sizes and in all industries.