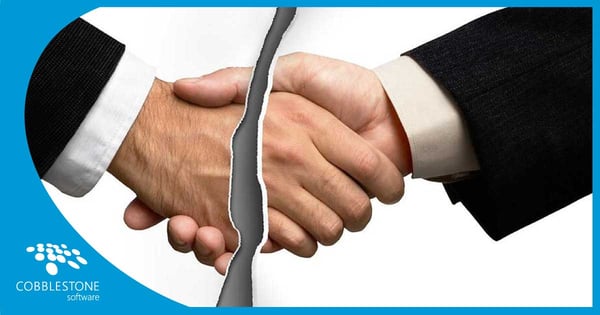 This blog post was updated on March 7th, 2021.
Contract termination should involve rigorous financial analysis, contract performance data analytics, and the creation of a notice of termination. With tight deadlines and specific terms required to terminate a contract, organizations need a strategy to identify contracts not meeting contract KPIs, write notices of contract termination, and secure proper contract closeout. This article will show you how to implement this strategy readily with the help of contract management software.

What Is Contract Termination?
Contract termination is the process of ending an active contract before it is entirely performed per both parties' agreed-upon terms and conditions. If an agreement is terminated before parties perform obligations, the requirement to fulfill these obligations becomes null and void. Contract termination must be completed with care to avoid missed obligations, lawsuits, and other harmful consequences.
A Comprehensive Contract Termination Process
Organizations need tools to identify underperforming contracts, develop a contract authoring process with standard notice of termination templates and a dynamic clause library, and confirm proper contract closeout with budget and invoice payment and tracking. Steps must be taken to provide a more advanced contract termination process that gives valuable insight into what can be improved going forward. AS such, here's a three-step guide for streamlined contract termination with a leading contract management solution.
Legal Disclaimer: This article is not legal advice. The content of this article is for general informational and educational purposes only. The information on this website may not present the most up-to-date legal information. Readers should contact their attorney for legal advice regarding any particular legal matter.
Step 1: Identify Contracts That Fail to Meet Performance Goals
Teams can identify contracts that fail to meet contract KPIs with several intelligent contract management software tools.
Contract Lifecycle Management Metrics
For starters, utilities designed to compare contract performance data against that of previous years can equip organizations with beneficial contract analytics insights. Contract performance data solutions can offer visually engaging tools for these purposes.
For example, an executive graphical dashboard focused on contract KPIs could present contract performance compared to the previous year's. Organizations could view the contract and budget amounts of the current year against those of last year, also complete with a graphical display. Additionally, the total number of contracts within an organization's system, the number of open contract tasks to be performed, the number of contracts pending, and contracts set to expire within the next 30 days could all be prominently presented. Furthermore, one can easily determine how diverse an organization's contract portfolio is at a glance, thanks to tools that display contracts by contract type, department, and contract status.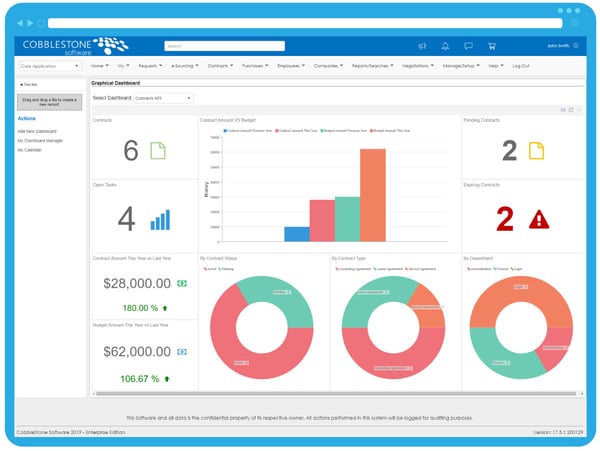 Tracking Missed Payments & Deliverables
Organizations can track missed payment and delivery milestones – based upon when a counterparty should have performed a payment or delivery according to the terms and conditions of a contract. This process can be streamlined with a robust contract management solution that can allow organizations to configure automated contract workflow updates for users if payments and deliverables fail to be met by their set date.
Additionally, advanced contract management software can allow users to track contract risk. For example, say an organization isn't receiving payment on time according to a contract's terms and conditions. To avoid risk for future contracts, they can track that contract's lifecycle process to determine how many payments were missed and how many deliverables weren't performed on time - as well as where things went wrong. From there, they can leverage a contract management risk and opportunity assessment tool to track insight into revenue loss exposure, reputation exposure, confidentiality exposure, and more. A risk assessment matrix can be provided based upon the risk information provided, which can display that information at a glance. Furthermore, notes and comments can be made to keep contract lifecycle management and risk insights in one centralized location.

Step 2: Dynamically Write a Contract Termination Letter
Organizations can follow a standard document writing process to write contract termination notices for contracts set to be ended. Please read our article on contract authoring to learn how to establish a contract writing process for your organization and perform simple and organized document collaboration.
Organizations can leverage termination templates within their contract management software system's template library. They can use contract data field placeholders to pull key information into a contract termination letter. A dynamic clause library can help organizations pull in legal clauses (such as those detailing early termination fees) if they are needed. Further simplifying and streamlining this process is the ability to email a contract termination letter within a software system or to external users as a templated email. As such, organizations don't need to waste time meeting contractual obligations that may cost them money, hurt their reputation, and distract them from more beneficial contracts.
Step 3: Promote Proper Contract Closeout with Financials Tracking
At contract termination, contract management software can help organizations facilitate proper contract closeout while gaining valuable insights to support the health of future contracts. Organizations can leverage contract management software's financial tracking tools to help them effectively manage spending and stay within their budget limit before contract closeout to avoid penalties. Additionally, organizations can determine the contract's remaining budget after contract rescission.

Financial tracking tools can also be used for tracking transaction history. Debit and credit card sums can be provided. Organizations can also track how many credits were incurred and how many debits expensed. They can view a contract's budget amount against the incurred amount, the remaining budget balance, and the percentage of the budget used.
These financials can be exported to a spreadsheet format for future analysis and calculation with advanced contract management software. On the flip side, financials can be bulk imported using a structured spreadsheet file. Organizations can leverage spreadsheet imports with contract management software to simplify the analysis.
Simplify Contract Termination With Contract Management Software
Things don't always work out as planned. This truth applies to contracts as well. Perhaps an organization is dissatisfied with the way contract obligations are being met (or are not being met). Maybe they no longer need the products or services of a counterparty. In any case, a notice of contract cancellation makes it very clear to everyone involved that a contract has been ended. However, contract cancellation should not entail a notice of termination alone.
Now that you've discovered how to perform comprehensive contract termination with the help of contract management software to save time and money, it's time to enlist the help of CobbleStone's Contract Insight® for comprehensive contract lifecycle management.
CobbleStone Contract Insight can help you, your users, appropriate stakeholders, and others in encountering a more efficient, automated, streamlined, and cost-effective contract process - including contract termination! The tools noted above are just a peek at what you can experience with CobbleStone Software's robust contract lifecycle management tools.
Book your free demo today to learn more about CobbleStone®.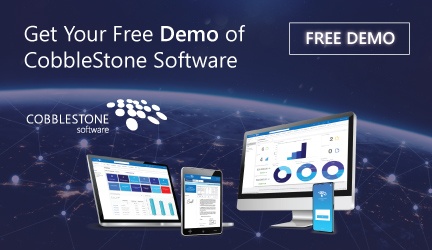 To stay up to date on best practices, industry news, and CobbleStone Software updates, be sure to subscribe to our blog and YouTube Channel.