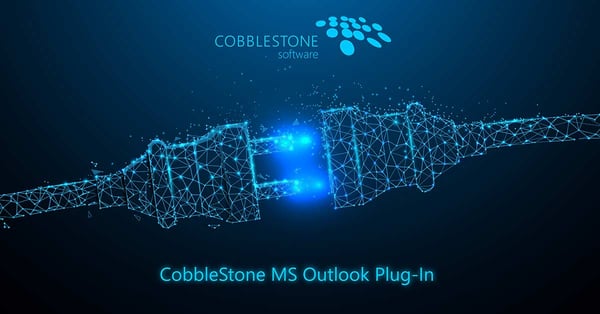 Many times, contract managers work in a fast-paced environment with short deadlines. When dealing with an influx of emails containing a plethora of documents, the lack of integration between an email platform and a contract management system can cause important documents to fall through the cracks - thus increasing contract workflow inefficiencies. Thankfully, a user-friendly contract lifecycle management software system integrated with MS Outlook can streamline the contract lifecycle. This, in turn, helps contract managers, legal teams, procurement professionals, and sourcing professionals save more time and reduce contract workflow bottlenecks.
Executive Summary
This the blog is the first part of our PC helper application series that demonstrates how source-to-contract management software users from various industries can integrate Microsoft Outlook with Contract Insight® to streamline contract lifecycle management workflow.
Streamline Emailed Document Uploads
CobbleStone Software's proprietary MS Outlook PC plugin in Contract Insight® can seamlessly integrate with a desktop PC MS Outlook application. CobbleStone users can maximize this tool for smarter, faster, and easier source-to-contract management! The CobbleStone MS Outlook plugin toolbar, a helper application that cooperatively works with the CobbleStone PC Helper App, helps software users upload files from their MS Outlook emails directly into Contract Insight.
How to Use CobbleStone's MS Outlook Plugin
First, Contract Insight users need to log into their CobbleStone PC Helper App.

Then, users can navigate to the CobbleStone ribbon at the top of their MS Outlook email message.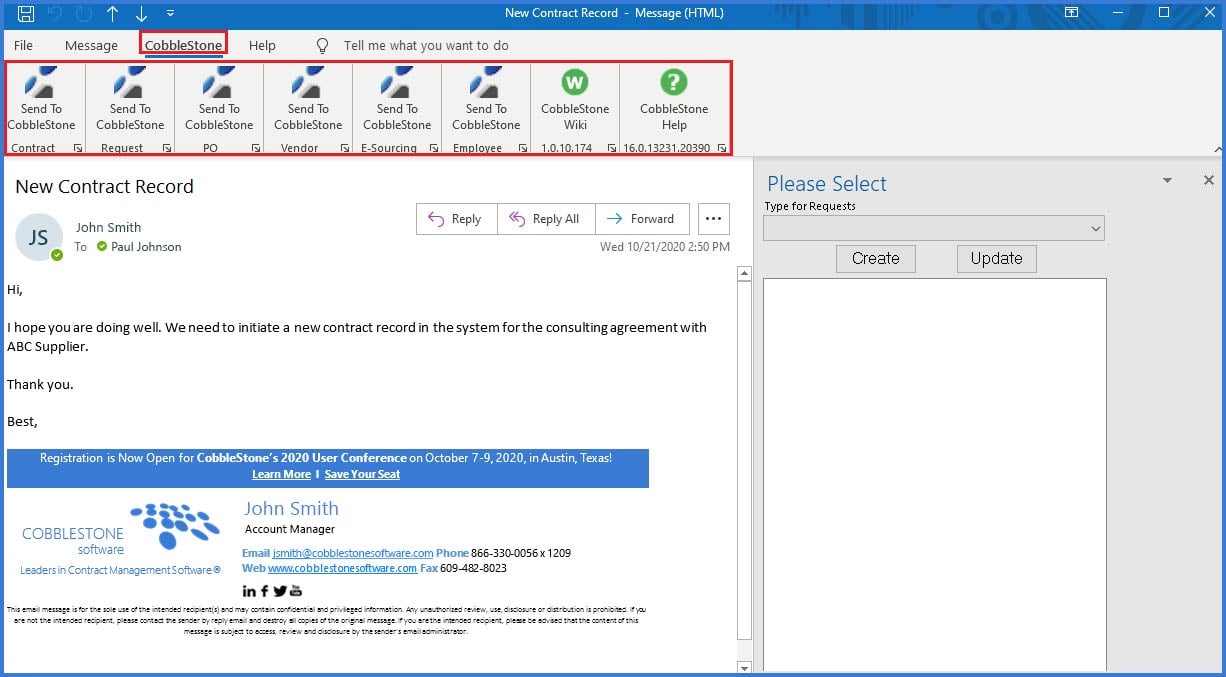 Subsequently, users can click the appropriate button to add a contract, sourcing, purchase order, employee, or request record. These records can then be added, updated, or opened on a web page. Some record buttons will open a right-side menu to further help with record creation.
Contract Insight's MS Outlook plug-in also allows users to extract essential data from emailed file attachments with VISDOM® AI, CobbleStone's proprietary artificial intelligence. Once a record is created, the contract lifecycle can seamlessly continue in Contract Insight.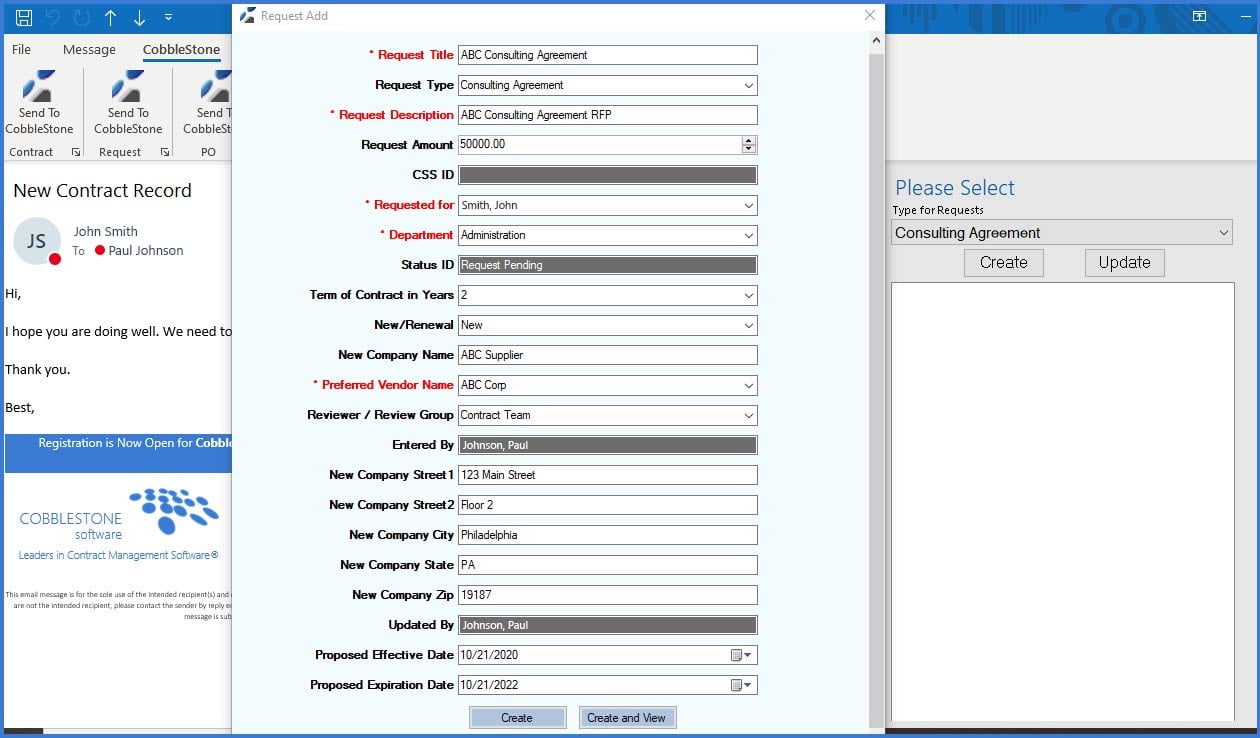 Watch the VISDOM AI video below to learn more!
Streamline Your Contract Management Process with Contract Insight!
Uploading documents from emails directly to Contract Insight with CobbleStone's MS Outlook Plug-in can streamline the contract lifecycle management process. Discover why a variety of industries in both the private and public sector trust CobbleStone for virtually all of their source-to-contract needs.
To see CobbleStone's MS Outlook plug-in in action and learn more about CobbleStone Software's functionalities, book a free demo with a Contract Insight expert today!
Contact CobbleStone, subscribe to our blog, and subscribe to our YouTube channel to learn more about Contract Insight's latest enhancements, features, and updates!