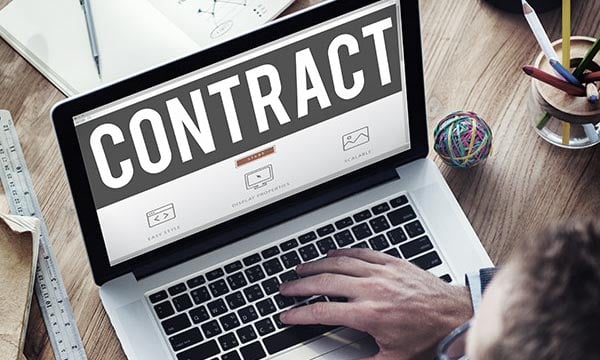 When managing contracts, performance monitoring is one of the most important ways to ensure your success. With a large variety of contracts, all with different terms, it can be difficult to know what exactly to look for when assessing each contract's performance. Luckily, you can boil down the success of each contract, no matter the complexity, to four metrics.
1 - Cost
The most obvious metric you will want to look at is cost. When it comes to business operations, the success of any contract can be simply determined by whether or not the contract is resulting in profit or savings. If you find that it is causing unforeseen expenditures and not providing enough return on investment to make up for it, you may want to look into reassessing the contract.
2 - Punctuality
Timeliness is important when it comes to contracts. Each party needs to fulfill their contractual obligations on time, or it can cause major issues for your company. If the other party is consistently late with their duties, you could wind up with an underperforming contract. It is important to monitor the punctuality of the other party to ensure the success of the contract.
3 - Reliability
Finding the right contracting partners and vendors can be a difficult task. A good working relationship is necessary to ensure the success of your business operations. Keep track of the other party's ability to be flexible with a contract, as changes are often needed to ensure that both parties involved get the most out of the deal.
4 - Quality and Consistency
Concentrating on high output can often lead to poor quality. It is important to ensure that the work that is completed is consistently high quality to ensure that the contractual obligations are met with success.
CobbleStone Software provides you with a number of contract management tools that you can use to make sure that your contracts are performing well. Contact us today for more information.
About CobbleStone Software and Contract Insight®
CobbleStone has helped thousands of contract professions better manage their contracts, risk, and compliance since 1995. Learn more about Contract Insight Contract Management Software by calling 866-330-0056 or visiting us at CobbleStoneSoftware.com to sign up for a free demo.