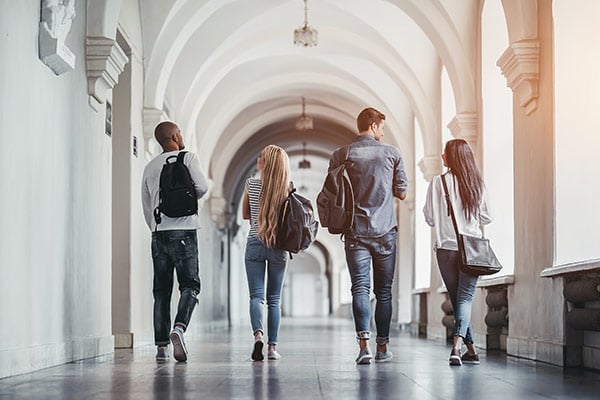 Institutions of higher education use contracts for many purposes; whether ensuring the delivery of products and services, or fulfilling student, public, or organizational objectives, colleges and universities have a variety of instances where contracts must be utilized. Accordingly, with the overwhelming amount of contracts that these institutions use, it would be beneficial and more efficient for the institution to use contract management software. The benefits of using contract management software are abundant in higher education, but a few key benefits can be highlighted below.
Monitoring Contract Compliance
There are certain risks for colleges and universities if they do not utilize an efficient contract management process. consequences could include the institution omitting certain data, terms and obligations; which could lead to negative outcomes like penalties or lost savings. However, using contract management software for universities can help to alleviate some of these risks.
Most contract management software can act as a repository and store documents and contracts. This will help to ensure that all of the institution's documents will be kept organized in a centralized location. Another advantage for some contract management software is the ability to set up alerts for key dates and events for specific contracts and tasks. This will make it easier for the institution to track when certain contracts must be fulfilled, and to ensure that contracts will not be forgotten.
Contract Security
All contracts can possibly contain sensitive information. Certain documents or contracts are meant for specific personnel and are not meant to be made visible to other personnel. Therefore, certain measures should be implemented in order to keep documents secure. Contract management software can be used to set permissions for certain parties. Using this feature, institutions would be able to set certain permissions for specific personnel in order to keep information private.
An example of a user permission could be that only a certain person or department is permitted to view the details of particular contracts. Using contract management software, the institution would be able to allow only specified personnel to view the contract. This is beneficial for any college or university that is dealing with sensitive information that should not be shared with all personnel.
Organizing Workflow
Within a college or university, workflow processes are involved when sending contracts to different parties to await the completion of their task. One of the more prevalent instances of workflow in education is involved with the procurement process. The institution has a system of departments, or locations, where contracts regarding purchasing goods and services must be sent. The contract can be sent to the first recipient, with certain tasks to be completed. Once the first recipients' tasks are completed, the contract can automatically be sent to the next recipient with the new tasks ready to be completed. These tasks can simply be to review the contract legal, compliance, and/or budgeting details and either accept, reject, or request additional details. Automated, rules-based contract processes will provide ease in the transport of tasks to recipients, and it will ensure that each step of the workflow cycle will be completed by the correct person within the specified timeline.
Colleges and universities are constantly dealing with the issue of finding a place to keep their contracts stored, secured, and shared. With the use of contract management software, all of the institution's issues regarding contract management will be solved, ensuring the institution can operate to its maximum potential.
About CobbleStone Software and Contract Insight™
CobbleStone has helped thousands of contract professions better manage their contracts and contract compliance for more than 20 years. Learn more about Contract Insight™ Contract Management Software by visiting us at http://www.CobbleStoneSystems.com and sign up for a free demo.