ntract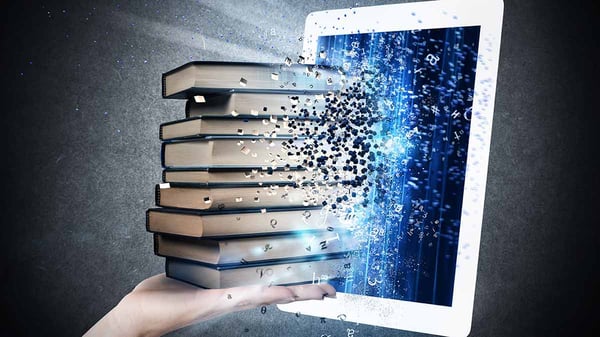 CobbleStone Software supports contract management, procurement, and legal professionals by releasing content to help you improve how you manage contracts. Whether you are managing ten contracts each year for a small business, or 100K contracts or more each year for a Fortune 500 company, we've created resources to supplement your contract management training and education, so you can be successful in your role and get the most value out of your organization's contracts.
Whether you manually manage contracts with paper, files, spreadsheets, and email or if you have a contract management system in place but are looking to improve your contract management strategy further, this recap can help. Follow the links to the content shown in this article and you will be on your path to leading the way for contract management.
Contracts are complex. Some companies have hundreds, even thousands of contracts that they'll manage in a year. With so many terms, clauses, and additional information that comes with a contract, it becomes easier for things to slip between the cracks. An inefficient contract management process puts organizations at risk for missed opportunities and compliance issues. In this whitepaper, you will discover a concise, step-by-step way to manage your contracts.


Managing contracts at the day-to-day level can take a lot of time focusing on moving parts to meet critical deadlines to ensure compliance and that no opportunity is missed. Challenges can arise from contract generation all the way to complete contract lifecycle management. In this blog series, eight challenges are discussed, and strategic recommendations are revealed to help you take control of your contracts.
Transitioning the way you manage contracts from a paper and file-based process to a contract management system may sound like a massive undertaking. The reality is that your organization is wasting more time and resources while missing opportunities and exposing itself to undue risk with manual contract management. From enhanced productivity to shorter contract cycle times, the benefits of contract management software far outweigh the effort needed to transform how you manage contracts.
Contract management technology can help you manage contracts more effectively and efficiently, but did you know that surveys report that organizations can reduce their annual contract management expenses up to 50%? Contract management software can help you realize the ultimate value of your contracts. Not convinced? See for yourself. Try CobbleStone's contract management software ROI calculator.
Contract artificial intelligence may be a familiar concept, but what will the real impact be on how you manage your contracts? Artificial intelligence provides opportunity through the changing role of contract managers and with the advancements for text extraction, data mining, and smarter contracts with better visibility and reduced risk.
The best way to see how the benefits of contract management software can make a positive impact on your organization is to read stories of contract management success. Since 1995, CobbleStone Software has provided the most advanced, cost-effective, and user-friendly contract and procurement management software. Our contract management case studies show first-hand how we've helped organizations solve their contract management challenges.
Many contract management professionals and contract administrators are eager to integrate innovations into their contract management processes such as contract database management, digital transformation, artificial intelligence, machine learning, automation, and contract lifecycle management. The challenge is to position the value you know that contract management software can provide in a way that appeals to your leadership team who will make the final purchase decision. Learn how to translate the value you see into the ROI that stakeholders value.
Contract Insight® Contract Management Software is designed to work with organizations of all sizes and in all industries. We've invested years in industry research and development, and customer feedback, to create an award-winning platform that meets the needs and requirements of all industries. In the Contract Insight Tutorial Blog Series, learn how to leverage key features in our award-winning contract management system.
Continuing education is integral to the success of contract management, procurement, and legal professionals. CobbleStone offers educational and training seminars for you to learn more about Contract Insight® Contract Management, eProcurement, and Vendor Management Software along with sessions on drafting better contract templates, contract risk management, artificial intelligence, and more.
Stay abreast of current and upcoming contract management strategies and best practices and the contract management technology that can support your organization's goals. Your commitment to success will position you to take the lead and take control of contracts.
Want more contract management and procurement best practices and news in your in-box? Be sure to subscribe to CobbleStone Software's blog.