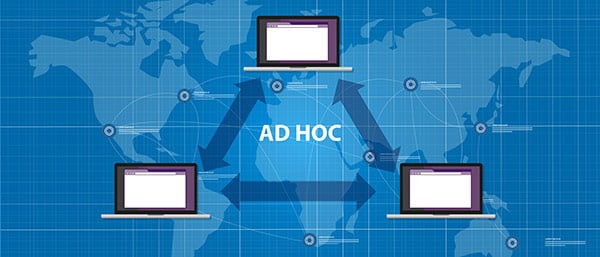 Find yourself searching for the same information over and over again in your contract management software? Consider creating a report, also known as a saved search, in your contract management system. Creating ad-hoc and custom reports is something we touch on often with our clients here at CobbleStone. Ad-Hoc and Custom Reports are tools that can save an organization time for common searches they do within the system.
Within Contract Insight™ are two options for our clients: Ad-Hoc Reports and the Custom Report designer tool. There are a range of benefits an organization can obtain from using the reporting or saved search feature. An example is being able to view all contracts expiring within 90 days. In Contract Insight™, users can see these expiration dates on their calendar, but the reporting tools allow a broader view of all the expiring contracts within the specified time frame. Below are examples of the advantages your organization will experience using Ad-Hoc and Custom Reporting in Contract Insight™.
Ad-Hoc Reports
The first option is Ad-Hoc Reports, also known as an advanced saved search within Contract Insight™. Ad-Hoc reports are easy to create. If you find yourself constantly searching for active contracts in the legal department, you can save yourself time searching within the system and make a report instead. The report can be created off of standard or user-defined fields within the program such as expiration date, status, amount, terms, and more. The report can be as broad or as narrow as you'd like. Once the reports are created, permitted users have access to them as needed with up-to-date information. Filtering through search results will be a thing of the past with CobbleStone's easy-to-use reporting.
Once saved, reports can be pinned to users' dashboards in Contract Insight™ for easy viewing access. An admin user can also pin a particular contract report, or reports, to a group dashboard so specified users automatically see the reports when they log into the system.
A handy feature with Ad-Hoc Reports is the ability to email the report out of the system on a scheduled basis. The receivers of the emailed reports do not have to be users of Contract Insight™. For example, if a resource in Risk Management wants quarterly reports of all active contracts for the organization, the report can easily be sent out of the system on a scheduled basis to that risk management resource, even if they are not a licensed user of the system. Another benefit to the Ad-Hoc Report tool is the ability to easily export data to Excel for an electronic or hard copy.
Custom Report Designer
The next report option in Contract Insight™ is the Custom Report tool. A list of options to report off of is provided when choosing the designer report options such as contract amounts, department details, and even status details. This reporting option is more advanced than the Ad-Hoc Report tool.
As the name implies, this option is custom, and designed by you. It may take the user more time to design a custom report, but they can be very visually appealing. For instance, an organization can create custom reports with pie charts, line graphs, cross-tabs, bar codes, and much more.
Much like Ad-Hoc Reports, Custom Reports can be pinned on the user's dashboard. Custom Reports have the option to be printed or saved. This allows users to have a copy of the report outside the system, if needed. The Custom Reports can be saved in over 20 formats including:
PDF
Microsoft Word
Excel
CSV
Text
HTML
JPEG
and more
Creating reports in Contract Insight™ can be an easy process to help track and display important data concerning your organization's contracts within the system or via email. Reports are configurable and easy to use. Users can create unlimited Ad-Hoc and Custom Reports in addition to the out-of-the-box reports provided by CobbleStone. Advanced reporting tools are another way organizations can effectively manage their contracts using Contract Insight™.
About CobbleStone Software and Contract Insight™
CobbleStone has helped thousands of contract professions better manage their contracts, risk, and compliance since 1995. Learn more about Contract Insight™ Contract Management Software by visiting us at www.CobbleStoneSystems.com and sign up for a free demo.
866-330-0056 | www.CobbleStoneSystems.com