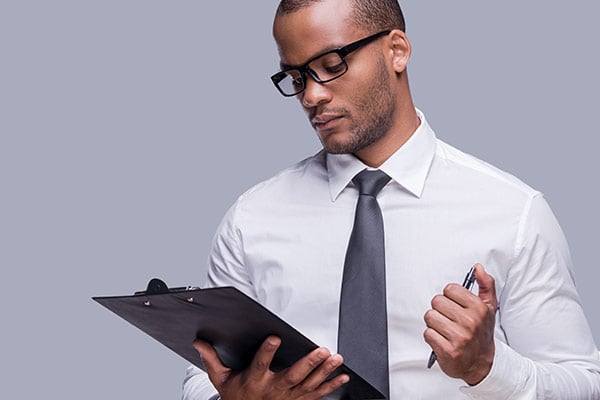 CobbleStone Software's Contract Insight™ is a contract management software designed to help legal, sales, risk, compliance and procurement professionals manage contracts easier. From the beginning, we have strived to create a product flexible enough to meet the needs of multiple industries and organizations. Today, we continue to be a leader in the industry.
Over the years, our software has grown from the original desktop edition (PC installed) to three web-based contract software options. Of course, our software is always being improved for our clients with an ever-growing roadmap of enhancements. Being configurable and having options to choose from gives our clients the best software for their organization.
Choosing the appropriate contract management solution will accelerate your organization's return on investment and make managing contracts easier.
Each option begins with its core system. Each edition is slightly different in its core features out-of-the-box. Depending on your organization's needs, the core system may have sufficient functionality or you can always choose from the list of optional features. One size does not fit all. That is why here at CobbleStone we offer so much flexibility in our software.
Express
Contract Insight™ Express Edition is typically an entry level system. Express is a Software-as-a-Service (SaaS) option that can be set up quickly to deliver the features and functionality your organization needs. It provides basic contract management software solutions that include features such as contract tracking, expiration notifications, financials, task alerts, and calendar reminders. Of course, features can be added to the Express system to fit your organization's needs such as Workflow and Vendor Performance Rating. CobbleStone also offers an add-on to bulk import data to get your system populated even quicker.
Workgroup
The second option is the Workgroup Edition. A locally deployed option, Workgroup is another entry level system that includes basic contract management features. Due to the web-enabled technology, Workgroup can be installed fast on your organization's servers. Workgroup is similar to the Express Edition, except that is a deployed/installed option. Features such as contract drafting, email alerts, tasks, and financials are all included. Workgroup does have additional options over the Express Edition. Clients who choose Workgroup can add the following:
Custom Public Access Portal (for FOIA requests)

External eSign connector (for Docusign and Adobe eSign)

Vendor/Client Gateway

Data Integration Management (for external system integration)
Enterprise
Contract Insight™ Enterprise is our flagship product. The Enterprise Edition is a web-enabled contract management solution that has more tools and configuration options than the Express Edition or Workgroup Edition. Beyond drafting contracts, the Enterprise Edition integrates with MS Word, has custom report designing, legal holds, and unlimited custom user defined fields.
Unlike Express, Enterprise can be provided as a SaaS/Cloud solution or it can be deployed/installed on your organizations servers. The Enterprise Edition includes more features out-of-the-box such as workflow, subtables, advanced clause management, rule-based templates, compliance management, vendor management, and much more. Additional popular features that can be added on to the Enterprise Edition are the Document Collaboration and eSign module, which is an easy to use tool to complete online negotiations and eSignatures required for the contract.
CobbleStone offers three options to choose what is best for your organization. With help from our Customer Success Team, the decision is even easier. Depending on which software your organization chooses, we offer the necessary training, online tutorials, and plenty of helpful tips to ensure a successful implementation and user buy-in. Our system is designed to be easy to use, without the need of client IT resources. For more information and to compare software options, visit the link to our website below or give us a call and schedule a demo with one of our reps today.
About CobbleStone Software and Contract Insight™
CobbleStone has helped thousands of contract professions better manage their contracts, risk, and compliance since 1995. Learn more about Contract Insight Contract Management Software by visiting us at www.CobbleStoneSystems.com and sign up for a free demo.
866-330-0056 | www.CobbleStoneSystems.com