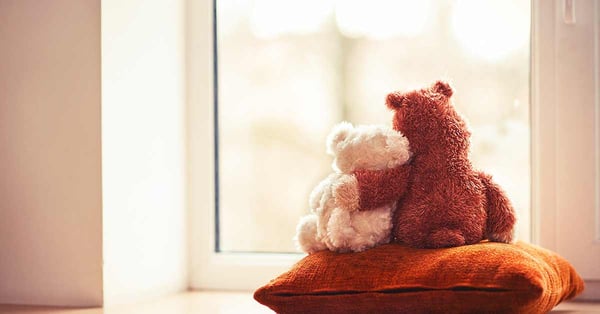 Difficulty and confusion arise when an organization's contract management software and its CRM (Customer Relationship Management) system function separately. The romance between these two symbiotic partners must not be compromised and should be preserved for contract management success.
Leading contract management solutions allow for integration with an organization's existing CRM system, expediting the entire contract process and eliminating lack of communication between sales and contract teams. With such a unified arrangement between this perfect pair, teams close deals faster!
The Hardships of Loneliness: CRM Alone Doesn't Cut It
Contract management software and CRM are a contract management power couple; however, a multitude of challenges can arise when they are not introduced to one another and lack direct communication.
Without the affectionate aid of credible contract management software, CRM gets the lovesick blues. Many CRM systems impose data limits that hinder an organization by putting a cap on how many files can be stored within its database. Most are only available as a cloud service and, as such, lack flexibility for clients. They often have their own maintenance schedule, leading to downtime during periods of high-demand.
In a world where contract management software and CRM have not seen their fairy tale destiny come into fruition, problems ensue. Instances of duplicate data entry can arise when accounts and opportunity data are located on two disconnected systems. The need to find related contracts within two different systems can lead to bottlenecks.
Ununified signing processes lead to confusion during contract signatures. Many CRM solutions lack automated legal workflows to reduce sales cycle time and enforce organized accountability. Without reputable contract management software, users do not have access to contract-specific dashboards and email alerts – which provide user-friendly status updates.
Additionally, with fragmented systems, organizations can fail to meet compliance rules and governmental regulations. Overall, sales opportunities are squandered, organizations fail to meet compliance, they fail to attain the most value from their contracts, contract-to-close rates are slower, and our two soulmates don't get their "happily ever after."
Twin Flames: The Benefits of Integration
It's time to let our fated companions unite! Successful relationships involve partners who work better together; this is the case for reliable contract management and CRM software. Both platforms are fantastic tools for success, but integrating them supports the greatest possible revenue enhancements and the fastest sales cycle and contract lifecycle times.
The benefits of system integration are clear to see. Sales and legal teams complete deals faster when CRM information and contract information are handled within an assimilated system. Integrated electronic signatures simplify the signing process for all involved stakeholders. Since account data and opportunity data are synched between two reciprocal systems, instances of duplicate data entry are reduced or eliminated.
Where CRM software is a satisfactory tool for the sell-side of contract management, leading contract management software offers holistic contract lifecycle automation. It can send dynamic, rules-based workflow alerts and triggers based on up-to-date sales and legal information, expediting the contract approval process.
User dashboards proffered by trustworthy contract management software provide easy and visually-engaging access to contract status updates. Users have no more trouble finding contract files within a joined system. Legal and sales teams can generate company-approved contracts easily from standard, established templates with field and clause merging. Key date alerts make it simpler to manage contract obligations. Full version control helps users to monitor negotiations and changes.
In essence, the sales cycle control offered by CRM solutions and the contract lifecycle control offered by leading contract management software work together as a packaged unit for the greatest possible contract process.
Dependable contract management software and CRM are meant to be together. CobbleStone Software, the acclaimed leader in Contract Management Software, allows for a direct integration from Contract Insight® Enterprise Edition to your organization's existing CRM system. Let these kindred spirits ride off into the sunset while eliminating confusion between your sales and contract administration team – all while improving your closed deals ratio.
A CRM Integration You Can Trust
Integrating your customer relationship management software with your Contract Insight system can provide an abundance of rewarding features. CobbleStone delivers a long-trusted solution as a partner with the skills, experience, and proven track record to handle the intricacies of integration with best-practices offered throughout the process.
In only a matter of days, your sales system and Contract Insight Enterprise accounts, contacts, products, and custom objects can be synched. CobbleStone offers:
rapid integration with field mapping to CRM open objects and tables.

integration flexibility, supporting easy-to-manage interface operations.

proven integration points like Salesforce, MS Dynamics, Oracle, SAP, QuickBooks, and more.
Contact CobbleStone Software today to learn more!