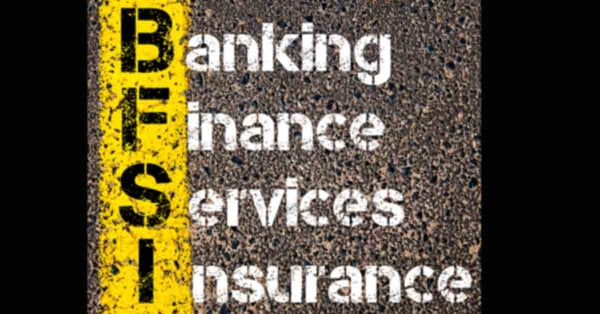 A variety of industries such as banking, insurance, real estate, private equity, stockbroking, and venture capital make up the financial industry – all of which keep businesses of every sector seamlessly operating every day. Given the high-risk and high-value nature of the contracts they manage, the need for adherence to a variety of compliance regulations, and a critical necessity for contract security and accessibility, BFSI organizations are encouraged to leverage cutting-edge software for efficient contract generation, next-level security and visibility, and a holistic and unified compliance management system.
Contract Data Protection & Extraction
BFSI organizations manage important contracts and contract information with sensitive data, a plethora of clauses and details, and material regarding dates, monetary values, and renewals that need to be accurate and, thus, carefully and precisely reviewed. Such a task can be daunting, considering the volume of contracts that the BFSI sector interacts with every day. However, top-notch financial contract management software can expedite and optimize these tasks, relieving stress, and ensuring accountability and diligence.
Intelligent data extraction can define rules for specific data points based on contract types. This helpful functionality consolidates contract data and makes it easily digestible, allowing system users to assign rules pertaining to dates, locations, monetary values, payment card information (PCI), personally identifiable information (PII), and other subcategories of key data.
Once established, these standards are automatically followed, decreasing the time wasted on monotonous data import analysis so that BFSI organizations can put more time into making data-driven decisions.
Financial sector professionals can also rely upon intelligent document data extraction software for a streamlined and improved contract data extraction process. Once a document is uploaded, users can choose the type of record that they want to generate (such as contracts, requests, purchase orders, employee records, vendor/customer records, and eSourcing records).
After that, artificial intelligence automatically extracts and categorizes key data such as dates, clauses, details, confidentiality notes, and renewal notes, allowing BFSI organizations to focus their time on strategy-based facets of contract management.
These data extraction tools also apply to the management of legacy contracts. If an organization needs to import legacy agreements into their software system but lacks a comprehensive data spreadsheet with which to execute a bulk data import, the bulk data can still be extracted with the aforementioned data extraction feature.
The implementation of cutting-edge contract management software streamlines the importation of contract clauses, key terms, and data, providing the visibility needed to search, report, classify, and compare contract and legal risks for new and legacy contracts alike.
BFSI Compliance Management
BFSI contract compliance can present difficulties to organizations in the sector. Lackluster management of a massive volume of high-value and high-risk contracts that need to meet international, federal, state, and local compliance requirements may leave BFSI organizations with fees, missed deadlines, and failure adhere to regulations.
Luckily, dependable contract lifecycle management solutions help BFSI contract management professionals to easily and efficiently navigate compliance.
Leading contract management software makes it so BFSI organizations are aware of what they need to do to meet compliance. Workflow task alerts notify contract management teams when tasks related to compliance need to be completed, thus reducing instances of contract lifecycle delays. Features such as automated alerts, contract notifications, task reminders, and task escalation provide full control of the contract lifecycle, including compliance requirements. Contract management software also provides alerts regarding key dates and milestones, so that the post-approval end of contract management is standardized and efficient.
Stop being hindered with fees, litigation troubles, and compromised reputation as a result of disorganized compliance management. Attain enhanced control and governance over BFSI compliance with trusted contract management software.
Unified & Secure Contract Repository
The BFSI sector needs contract data security due to the nature of working with sensitive customer data as privacy regulations continuously increase on the international, federal, state, and local levels. Poor contract visibility due to the absence of centralized, digital storage across locations and departments makes it nearly impossible for BFSI organizations to keep track of corporate contracts and documents across business units. A consolidated contract and document repository system is instrumental in contract management success in the BFSI sector.
A central contract repository helps BFSI organizations to get the most out of their contract storage process. A cloud-based repository keeps contracts securely stored, and allows BFSI organizations to organize contracts, oversee permissions, employ document version control, search for existing contracts, track contract status, collaborate, and more.
Advanced contract storage integrated with leading contract management software isn't only about the location in which a BFSI organization saves its documents; it is a critical apparatus for allowing said organizations to make contracts work for them, leading to increased revenue and savings, reduced risk, more productivity, and triumph in meeting contract management KPIs.
A safe and secure online document repository helps BFSI organizations in a myriad of ways. It can be leveraged for the location, organization, search, sharing, centralization, and protection of contracts. Additionally, consolidation and safety features promote increased accountability and productivity, simplifying contract management for BFSI organizations.
No longer do members of the BFSI industry need to ineffectively deal with high contract risk, a lack of governance over their contracts, and poor contract performance. A central repository offered by trusted contract management software allows BFSI organizations to excel in their contract storage and security needs.
It is clear to see that the financial/BFSI sector should entrust reliable contract management software for the optimization of their operations, reduction of inefficiencies, and improved compliance management. The entire financial contract management experience can be taken to the next level with CobbleStone's Contract Insight® Enterprise software.
Leading insurance providers, banks, credit unions, capital management firms, investors, and other financial institutions trust CobbleStone's source-to-contract suite. The daily struggle of high-level financial industry contract management is eased with Cloud/SaaS or deployed, mobile-friendly software that expedites and simplifies the contract lifecycle. Scalable and comprehensive compliance management solutions assist with quick reporting and auditing of complex financial information and adherence to the Sarbanes Oxley Act (SOX).
BFSI organizations can leverage Contract Insight's document repository features, reports, audit trails, E-signatures, vendor management tools, electronic approvals, online negotiations, and more!
Learn how to become the financial contract manager of tomorrow today, with a free demo of Contract Insight!