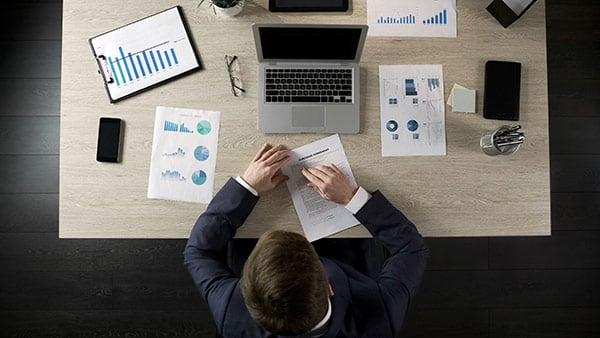 Procurement processes are crucial to the overall success of an organization. Sourcing goods and services effectively can have a noticeable positive impact on a company's bottom line. Contract management software can enhance an organization's procedures by allowing for internal contract visibility, managing rules-based contract requests and requisitions, and ensuring the tracking of vendor performance ratings.
Whether your company is aiming to procure the best cost, highest quality, or best value goods or services, contract management software will serve as a valuable asset to your organization.
A key advantage of contract management software is a fully searchable repository of your organization's current and legacy agreements. The visibility of these contracts and agreements to internal resources within your company can prove to be a benefit during the procurement process. Organization's procurement professionals can easily reference what contracts are already in place for similar goods or services. These existing agreements could help generate new RFPs, RFIs, RFQs, or determine whether or not there is a need for a new agreement.
Internal contract visibility eliminates potential confusions or duplications and can assist in any procurement procedure by allowing organizations to leverage valuable pre-existing information.
Contract management software can also help streamline procurement procedures. Easy rules-based contract requests and requisitions leads to a more efficient overall process. Automated workflow mechanisms will make certain the right people within your organization are notified and able to fulfill their related obligations as quickly as possible. Depending on the nature of the good or service, internal rules can be established to assure only the necessary qualified employees are involved in each approval process.
The ability to systematize contract creation after awarding a vendor accelerates sourcing from an idea to actuality.
In addition to leveraging your current information and creating new agreements more efficiently, contract management software allows you to track the performance of awarded vendors. Vendor performance ratings allow organizations to track against specific service level expectations or against any other criteria. This additional data not only allows you to keep track of the current vendor's current performance compared with other current vendors' current performances, but will lead to the creation of more data to be leveraged in the future. This data will be stored in a fully searchable repository so, when the procurement cycle begins again, the organization will be in an even better position to select the best possible provider of goods or services.
By allowing for internal contract visibility, managing rules-based contract requests and requisitions, and tracking vendor performance ratings contract management software can add substantial value to any organization's procurement procedures. As an added bonus, this enhancement can also be accomplished without radically adjusting the current processes of an organization. Contract management software will make a comfortable organization more comfortable, and will make an efficient organization more efficient.
About CobbleStone Software and Contract Insight™
CobbleStone has helped thousands of contract professions better manage their contracts and contract compliance for more than 20 years. Learn more about Contract Insight™ Contract Management Software by visiting us at http://www.CobbleStoneSystems.com and sign up for a free demo.