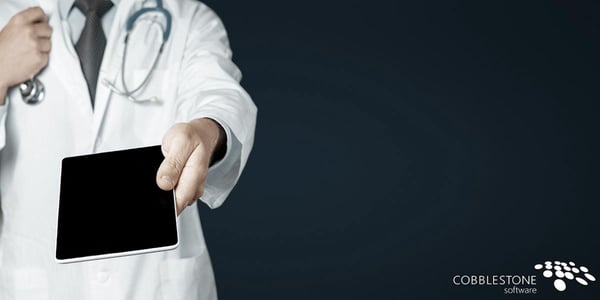 Within the healthcare industry, keeping documents and files up-to-date is crucial to staying compliant. Healthcare agencies, including the FDA, NHS, and Health Canada, are continually checking up on hospitals, physician's offices, and other healthcare facilities to ensure healthcare professionals, administrators, and providers are keeping up with legal requirements.
Understanding the Pain Points of the Healthcare Industry
Healthcare agencies can audit documents and files at any time and expect them to be up-to-date. A challenge that healthcare professionals and organizations face is that the traditional way of updating and signing documents is slowing the process down. If multiple users update the same documents simultaneously, errors will frequently occur, resulting in the wrong copies of documents being distributed for review or signature. Obtaining signatures and updating signed documents manually results in wasted time and, often, human error.
Companies going paperless have fewer errors and reduce time spent signing and updating these documents and files. While using CobbleStone's Mass eSigning functionality, features like eSignature will speed up this process and ensure the most recent copy of a document is being used. The Mass eSign tool allows users to make policy changes and have all applicable vendors and clients sign off on those changes ASAP.
How Mass eSigning can Speed up the Process
There are multiple documents and paperwork that signatures benefit within the healthcare industry. With Health Insurance Portability and Accountability (HIPAA) consent forms, healthcare professionals can reach out to their employees and have them mass eSign these documents with just one click, while staying HIPAA compliant and securing personal and sensitive data. Patient records, and admission and discharge papers, can all be eSigned. The process requires mass scanning them into the software to be electronically uploaded, signed, and up-to-date.
Drug prescriptions no longer need to be a physical signed slip. Doctors can now electronically sign the slip and send it directly to the pharmacy, allowing it to be ready for pick-up almost immediately. Medical documents like invoices, lab reports, and insurance claims processing all benefit from the eSigning tool as well.
With all these tasks being improved by utilizing electronic signatures, healthcare facilities will provide a better experience for customers and business partners while keeping files easily searchable and accessible. Users will spend less time managing paperwork, freeing up time to care for patients and ensuring secure compliant and auditable records.
Lastly, Mass eSignatures allow signers the ability to eSign:
anywhere

anytime

on any device
Documents that need employee signatures can go through the bulk eSigning process. Document collaboration sets up the process to get these documents approved and signed. It makes it easier and faster to send documents and files and have them read and signed by mass amounts of people as well.
Many healthcare organizations have employees at multiple offices or locations. This means documents could be stored in a wide variety of places, making things harder to keep track of. eApprovals help track red-lining and audit logging. They make it easy to audit who did what and when. They help to identify the bottlenecks in the process, how long each step takes, and who's responsible.
Healthcare professionals typically deal with countless contracts and agreements so it's easy for them to lose track of a negotiation and review process. With Cobblestone's Workflow and Document Collaboration functionality, they can ensure they will receive prompt notifications when it is their turn to review.
How Mass eSignatures are Improving the Healthcare Industry
Mass eSignatures improve document, contract, and record management for the healthcare industry by:
Speeding up the signing process with eSignature collection in minutes

Processing hundreds or thousands of contract, documents, and healthcare forms, claims, and reports easily with mass eSignatures.

Improving staff productivity and work efficiency by freeing up time spent managing paperwork that can now be allocated to patient care

Improving compliance and security of records for easy audits

Allowing signatories to eSign anywhere, anytime, on any device
Electronic Signatures benefit multiple industries, with healthcare being one of them. Healthcare professionals, administrators, and providers can now speed up the process to update records, forms, reports, and other related documents while staying compliant and audit-ready at all times.
Learn more here about how Health Care Contract Software can help!