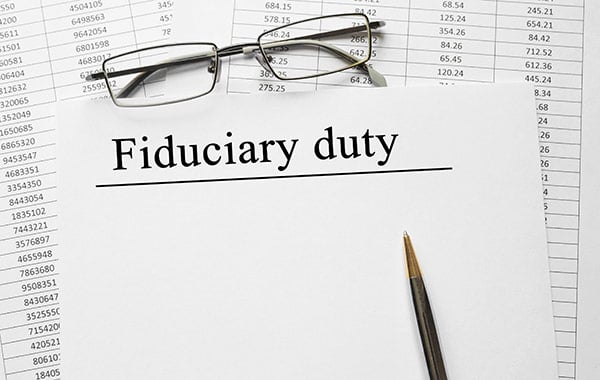 A fiduciary duty is a legal, financial, ethical, or monetary trust between two or more parties. Typically, a fiduciary prudently takes care of money for another party, or person, and most times involves a contract or agreement between the parties. Many parties enter into a contract, and the contract may contain fiduciary or financial responsibilities between the parties. But after the contracts are signed, many ask 'who is monitoring your organization's contract for contract budget amounts, actual spend, expected cost and, if any, amount remaining?' How can all of this be tracked easily?
One approach would be to couple many systems like a vendor management system, a customer management system, an ERP system, Excel, Word, etc. together and you may be able to assemble some type of coupled solution. With Contract Insight™ Contract Management Software, it is easier to track these contract obligations and many other committals between your organization, your vendors, and your customers because it is a full contract life-cycle management software.
Typically, a contract may have many trackable elements (or data fields) such as Contract Budget Amount, Agreed to Contract Amount, Amount Spent, Rebates or Discounts, Effective & Expiration Date of the Contract, Key Deliverables, and many other important elements that vary by industry.
With Contract Insight™ Contract Management Software, your organization can track contract amounts including agree to values, budget amounts, and actual spend amounts.
A real-life example of the obligations are as follows: Image you have a contract that you signed for $500,000. Then you order (purchase order) $100,000 of supplies against (from) this contract. At this point, you have an obligation to pay, and the supplier has an obligation to supply (provide) $100,000 of good or services, but we only want to release payment when the product/service is provided (delivered).
To make things more complex, let's imagine that the supplier has only supplied $50,000 of the $100,000 ordered. Do we want to release payment for the $100,000 that we ordered, or only release payment for the $50,000 that was delivered (supplied)? Most companies would opt to say, 'we only want to pay for what we received'. Hence, we would release payment for the $50,000 (not the $100,000).
Now someone in your organization asks 'how much is left on the contract?' Hence, they are asking, 'how much money is left on this contract?' That is not such an easy question. However, we know that we only released $50,000 for the products/services provided. Therefore, there is $450,000 left on the contract. Of the $450,000, we have a Purchase Order commit of the $100,000 (of which only $50,000 has been supplied/delivered to us).
How does one track all of this? It's easy - use Contract Insight™ Contract Management Software with the Purchase Order and Spend Management features, and the system will help your organization. track this information.
About CobbleStone Software and Contract Insight™
CobbleStone has helped thousands of contract professions better manage their contracts, risk, and compliance since 1995. Learn more about Contract Insight™ Contract Management Software by visiting us at www.CobbleStoneSystems.com and sign up for a free demo.
866-330-0056 | www.CobbleStoneSystems.com