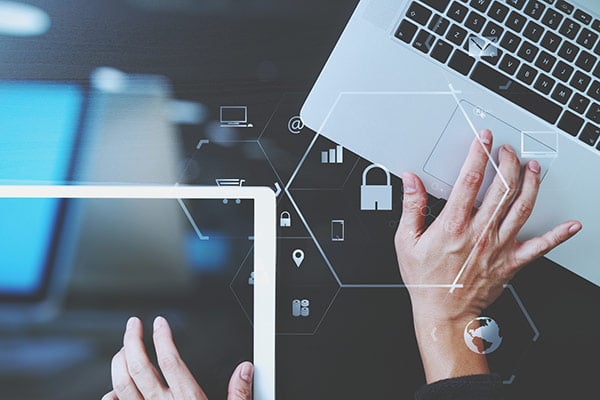 Contracts are a part of doing business. Whether we're referring to a contract with a supplier, an employee, or a business partner, every single contract must be created, recorded, and stored. Before automated contract management software became a viable option, businesses, education institutions, and other organizations had to rely on filing cabinets and other means to store these contracts.
There are obviously some issues with this predicament with one of the most prominent ones being security. Paper contracts can easily get lost or, worse, stolen. They may be seen by personnel who shouldn't have access to them. They could even get destroyed in a fire or flood. Luckily, businesses, and other organizations, can take advantage of the security only an automated contract management software provides.
Contract management software allows users to create, save, and manage contracts and supporting documents in one central, secure repository. The software can limit access to only those who need to be provided access. CobbleStone Software's contract management software features multiple levels of security to ensure contracts and documents are secured. In a regulatory and business environment where data security is essential to compliance and success, an automated contract management solution is a must.
Here are several other benefits an organization can experience when it implements a contract management system:
Manage Your Employees' Time Better
The truth is that businesses and other organizations may have thousands of contracts on file at any given time. These contracts take time to create and store, and if someone needs to search for one, a manual system might cause unintended delays as he or she looks for the contract. Contract management software is the best way to reduce labor time, enabling legal employees to work on more pertinent manners.
Say no to Auto-Renewals
As we mentioned, businesses and other organizations have thousands of contracts in the books. Many of these contracts come with auto-renewal options. This means if there is not an action made to cancel or renegotiate the contract, the contract renews for a specified period of time as outlined by the contract. Contract writing software can provide automated reminders, so businesses and other organizations only commit to renewals that they want.
No More Bottleneck Situations
Typically, in the past, contract management was left to specific legal personnel, which can get quite chaotic at the end of the year, or quarter, when those contract processes and workflows tend to pile up. These bottleneck situations could lead to more errors – some of which could become quite costly. Contract management software mitigates these occurrences and, instead, allows personnel to get workflows done on-time. In addition to that, software provides real-time updates and visual reports so everyone is aware of the level of progress.
Whether you're looking for enhanced security or improved productivity, Cobblestone Software contract management services can improve the way you conduct business. Our contract management software is user-friendly and the preferred contract management software for business leaders in a wide variety of industries. Contact us today to learn more about our contract management software services.
About CobbleStone Software and Contract Insight™
CobbleStone has helped thousands of contract professions better manage their contracts, risk, and compliance since 1995. Learn more about Contract Insight™ Contract Management Software by visiting us at https://www.CobbleStoneSystems.com and sign up for a free demo.
866-330-0056 | www.CobbleStoneSystems.com