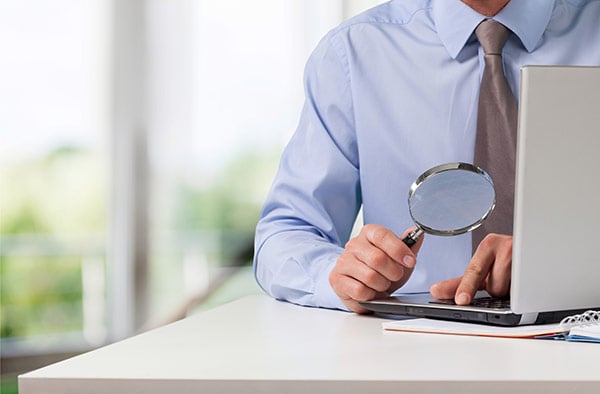 Contract management software is a must for many different industries. Before the development of contract management software systems, everything was done manually. This obviously had its drawbacks. Contract managers would be forced to store every contract into filing cabinets. Now, if there were just a few contracts this may have not been a major deal. However, most organizations deal with thousands of various contracts, making manual record keeping extremely difficult.
Keeping all of these contracts in filing cabinets or boxes increased the chance of a lost file and, at best, reduced productivity as employees have to take the time to locate the contracts they need.
In addition to that, there were many other drawbacks that made manual contract management difficult. One overlooked issue was the fact that every contract manager had their own way of organizing files. If an organization's contract manager left, or was terminated, a new contract manager had to make sense of the old way of doing things. If the old way was complicated or complex, this caused a difficult transition and possibly lost contracts. In addition to that, one must also consider that organizations go through audits. Audits are difficult enough on their own, but a manual contract management system created headaches and a large amount of extra work.
Automated contract management software systems have helped to reduce these issues and many others. An organization that implements an automated contract management system can benefit from reduced risk, lower costs, improved efficiency, improved auditability, and general stability. However, it's important to keep in mind that there are various contract management software systems available, making it necessary to carefully scrutinize every option and account for the organization's needs.
Features to Look for in a Contract Management Software System
Security: The software should contain the highest level of security to protect the organizations' contracts and other documents. Cobblestone Software's Contract Management Software, for example, contains multiple levels of security to prevent those without the credentials to access those confidential contracts and documents.
Extensive Repository: The software should have the capabilities of storing, tracking, searching, and reporting a large number of documents to support the entire contract management lifecycle. Workflow task processing should be configurable to an individual organization's needs.
Usability: Whether it's creating new contracts with ease to help avoid bottleneck situations, or dynamic search processes that allow users to find contracts quickly, the contract management software should be user-friendly to avoid an extensive learning curve that discourages people from using it. In addition to that, the contract management software should also provide milestone alerts and contractual obligation notices to avoid automatic renewals and other contractual issues that often occur from manual contract management.
At Cobblestone Systems, we are proud to offer best-in-class contract management software. When it comes to choosing a vendor, reliability and a proven history of success are crucial. We are happy to provide these assurances and more. Contact a Cobblestone rep today to learn more!
About CobbleStone Software and Contract Insight™
CobbleStone has helped thousands of contract professions better manage their contracts, risk, and compliance since 1995. Learn more about Contract Insight™ Contract Management Software by visiting us at https://www.CobbleStoneSystems.com and sign up for a free demo.
866-330-0056 | www.CobbleStoneSystems.com