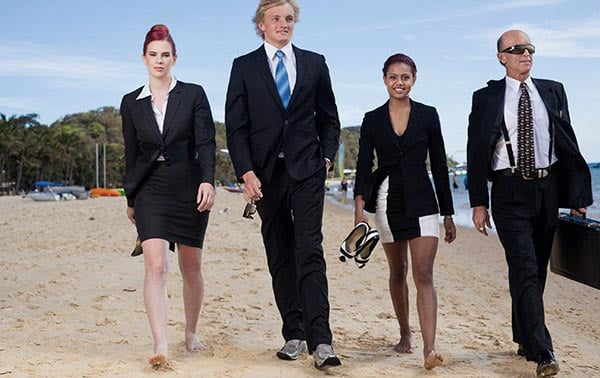 Summer is coming to an end. You've experienced just enough rest, relaxation, sun, and sand to help you clear your head and get you inspired to return to the office refreshed and refocused for Q4.
When you're back in the office, you'll review your pipeline, your quota, and your year-to-date progress. You'll then likely feel the pressure on the rise to end the year successfully by meeting your organization's revenue expectations and your personal commission goals.
You know you need to create and manage a measurable, repeatable sales strategy so you can close more deals, and according to HubSpot, 36% of salespeople say that closing a sale is their biggest challenge.
A more alarming statistic is that according to Sirius Decisions 2018 Global Chief Sales Officer Study, fewer than 50% of sales reps surveyed are hitting quota while sales cycles are getting longer for 64% of companies surveyed.
What's the solution? You're already an expert at prospecting, qualifying, engaging with decision-makers, and avoiding discounting. Talent is not enough - you need to find a way to leverage the time-is-now opportunity to connect with the buyers who are trained to purchase at the end of the quarter as well as the organizations that have remaining departmental budgets that they must use or lose before the year is over. And what you need to succeed is more time, more collaboration, and more insight.
The solution is better sell-side contract management. Contracts are the longest stage of the sales process, and most sales departments are responsible for managing, reviewing, negotiating, and renewing contracts. When managed manually or with email, these time-consuming administrative duties can cause bottlenecks in the sales process along with lack of information accuracy, visibility, and the decreased ability to continue customer relationships after the sale.
Contract Management Software supports reduced sales cycle-time with structure, visibility, and automation. Below are the key features you should start leveraging today to end Q4 strong.
Cloud-Based Contract Repository: Forget sending contracts for review and redlining by email or searching for contracts in shared drives and juggling multiple versions. A contract repository will give everyone real-time access to the most recent version of the contract in a secure environment.
Contract Authoring: Quickly generate NDAs, MSAs, SOWs, and other agreements anywhere, anytime, with pre-approved document templates and clauses. Contract Management Software with Contract Authoring will save you time re-typing contract details that could lead to error. Contract Management Software reduces the contract generation challenge.
Contract Data Extraction: Contract Management Software with Data Extraction will allow you to upload 3rd party paper contracts, giving you the ability to handle any contract.
Visibility: Contract Management Software allows you to see where the contract is and what actions have been taken on it. This visibility empowers salespeople to take control of the process and remove bottlenecks.
Contract Workflow: Workflows speed up the approval process with customized sales cycle automation to route contracts to the next step, to the right people, at the right time; with reminders and alerts ensuring no detail is missed. Contract Management Software workflows support different contract cycles, a variety of duration's, and the need for staggered start and end dates.
Contract Audit: Audit trails give deep insight into the overall sales contract cycle. See how long it took for actions to get completed, what templates and clauses are used, any compliance or human error issues that arose, and find ways to reduce sales cycle times.
Contract Reporting and Analytics: Give sales executives and managers insight into how many deals are expected to close during a specific time-frame and helps reveal what actions can be taken to increase sales.
Faster Closed Deals: Contract Management Software will allow you to negotiate online and use e-approval and e-signatures for faster closes.
While meeting sales goals, especially at the end of the year is a challenging task, sell-side contract management software can help you achieve better sales contract management that is strategic and scalable - and ultimately a way to close more deals now while focusing on future sales.
Contract management software supports a defined pipeline by creating order, facilitating sales process predictability, and providing insights with forecasting data resulting in reduced sales cycle time, more productivity, and increased revenue attainment.
Is Sales Contract Management Software right for your organization? Request a CobbleStone demo to learn about how a technology and data-driven, transparent, collaborative, and scalable sales contract process can help you win more deals in Q4 and beyond.