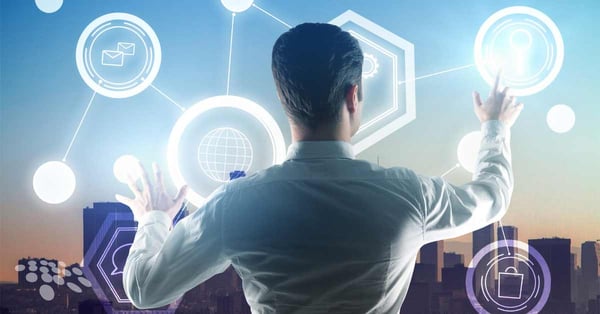 The emergence of cloud-based technology has positively transformed the way contract management and procurement professionals have navigated their organizations' source-to-contract software – but how?
Security is paramount when it comes to contract management and the storage of sensitive data. Your organization's contract management process must protect data access, availability, and confidentiality. Additionally, it is ideal that assistance from experts regarding hosting and security is readily available. In this article, we will discuss three benefits of SaaS (or cloud-based) deployment of CobbleStone Software's Contract Insight®.
#1 - Rapid, Easy Database Integration
Cloud-based deployment can allow your organization to host data within SaaS data centers. In turn, CobbleStone does much of the work for you. Database provisioning, license key setup, disk-space allocation, URL setup, and other deployment tasks are performed in-house by highly-trained experts here at CobbleStone.
Additionally, with a cloud-based solution, CobbleStone can quickly and efficiently support your team with data migration with legacy imports. Why is this important? Well, IT professionals in all sectors are essential, and their availability can be limited. Thus, CobbleStone offers services and support so that your IT team can invest their time in other duties. CobbleStone takes care of system maintenance for you. Contract management software implementation specialists can complete their tasks more quickly when they don't need access to their clients' networks and, thus, configuration timelines can be shortened. Additionally, cloud-based solutions can be integrated with other solutions expeditiously through the use of secure APIs.
#2 - Safe and Secure with SOC 2 Compliance
As a SaaS or deployed software solution, CobbleStone has achieved SOC 2, Type 1 Attestation. CobbleStone understands the importance of implementing detailed policies and procedures to protect key data. That's why Contract Insight® users can breathe easy with the knowledge that SOC 2 reports are playing a key role in:
organizational oversight.
vendor management.
internal cooperate governance.
risk management.
and regulatory oversight.
Advancements in technology have created boundless opportunities that organizations are continuously leveraging for software development. However, it is essential that while expanding on said opportunities, organizations continue to prioritize their clients' best interests. Controlled oversight of an organization – as well as the ability to gauge if there is risk or threat exposure - is an integral part of upholding SOC 2 compliance.
#3 - In the Office and On-the-Go Access
Mobile-friendly technology continues to streamline and optimize business processes by giving us the option to take care of business in the office, on a plane, at a café, etc. With CobbleStone's SaaS solution, you can securely access Contract Insight when you have WiFi or data access available.
With the CobbleStone Mobile App for Android and iOS devices, managing contracts, communicating effectually, approving amendments, and signing contracts are unprecedentedly simplified and streamlined.
CobbleStone representatives can discuss the best hosting options for your team. Get started today with your ideal Contract Insight hosting solution by contacting us at sales@cobblestonesoftware.com