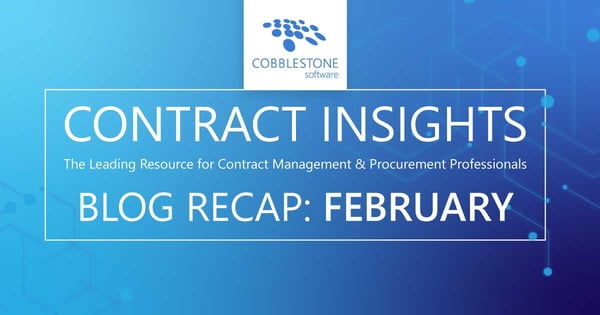 Did you miss any of our blog posts from February? Don't worry; we have outlined each of them for you. Stay up-to-date with industry topics, real-world case studies, and contract management best practices by reading CobbleStone's latest content.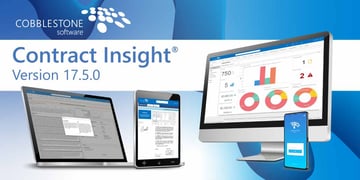 Contract Insight® Enterprise Version 17.5.0, has arrived with many new features to enrich your contract management platform! Innovations like CobbleStone's numerous artificial intelligence improvements, simplified E-Signature options, an enhanced dashboard experience, enriched vendor/client gateway functionality, template improvements, and more can equip your team with the tools to succeed.

Kyle Sipple is CobbleStone's 2019 Account Manager of the Year – and he doesn't plan on slowing down in 2020. Since 2015, Kyle has been helping the company evolve into the global contract management empire that it is today. We caught up with Kyle on the heels of his big win to discuss his experience at CobbleStone as well as how he has become a Contract Insight® account expert over the years.


With organizations electing to make the switch to Contract Insight® year in and year out, CobbleStone Software's acclaimed source-to-contract suite speaks for itself. But what puts Contract Insight leagues above the rest? Read on to learn about some of the features that make CobbleStone the leader in contract management, procurement, and eSourcing software for a variety of industries!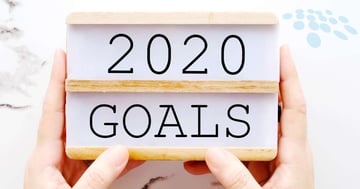 Disorganized document and contract storage, workflows relying upon phones and emails, and manual document writing solutions won't suffice in 2020. Don't slip back into the success-minimizing habits of 2019. Revive your contract management new year's resolution for this year with a process that leverages a secure contract repository, automated workflows, and streamlined document assembly.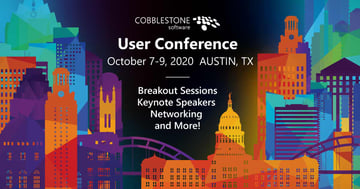 CobbleStone is proud to announce that the 2020 Contract Management Conference will be held on October 7-9, 2020, in Austin, Texas. Read on to learn why this conference is the must-attend event of 2020 to help contract management, legal, and procurement professionals become leaders in contract management.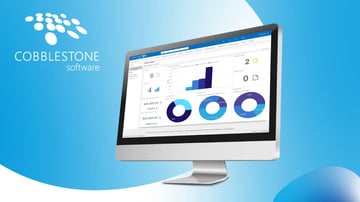 The release of CobbleStone Software's Contract Insight® version 17.3.1 in 2019 marked the arrival of Dashboard Launchpads for an enhanced user experience. Now, with the advent of version 17.5.0, users are afforded even more dashboard configuration and visualization options for next-level contract data analysis!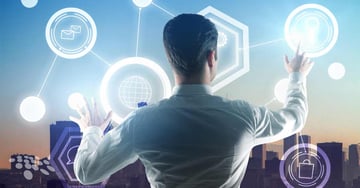 Security is paramount when it comes to contract management and the storage of sensitive data. Your organization's contract management process must protect data access, availability, and confidentiality. Additionally, it is ideal that assistance from experts regarding hosting and security is readily available. In this article, we will discuss three benefits of SaaS (or cloud-based) deployment of CobbleStone Software's Contract Insight®.
Now that you are caught up with our blog, be sure to keep an eye out for our February content. Never miss a blog post again, and let us notify you when new content posts, by subscribing to our blog!