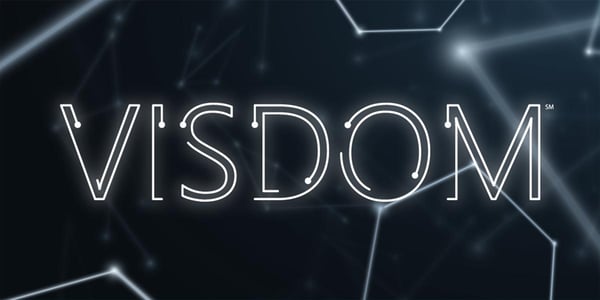 What is VISDOM℠ AI?
VISDOM℠ contract artificial intelligence (AI) and machine learning (ML) is an innovative feature of CobbleStone's Contract Insight™ Contract Management Software that simplifies contract administration for legal, risk, and procurement professionals. VISDOM℠ has 4 main features that will help system users leverage Contract Insight™ for better contract management processes.
VISDOM℠ systematically analyzes contracts, giving Contract Insight™ users improved contract oversight, proactive opportunity, and risk mitigation. Essentially, it does hours of manual work in a few clicks of a button.
Benefits of Using Artificial Intelligence for Contract Management
The role of contract management is changing because of AI. As lawyers, procurement teams, and other contract professionals implement AI in their contract management systems, they begin focusing less on monotonous document details and will pivot their efforts towards exploring risk assessment and shaping strategies.
For many, the concept of using AI to assess data and replace workplace processes can be overwhelming when being first implemented. It's important to understand what the technology is doing for you and how you can use it to achieve more in a day.
There are many benefits to using AI for contract management processes. Knowing what it can do for you and your team may help you understand why it will become a requirement for most organizations in the near future. As companies begin experiencing role changes due to AI, there will be a decrease in demand for employees to perform repetitive, manual tasks. Instead, companies can leverage a software system with AI to complete these tasks automatically (and will leave more time for complex tasks to be completed).
Using VISDOM℠ AI for Contract Management
VISDOM℠ AI has many benefits that can lead to better contract visibility and reduced risk.
Here are 4 ways organizations will benefit from utilizing features of VISDOM℠ AI and machine learning:
Automated data entry – Reduce the time it takes to enter new contracts in your system. Don't waste time manually importing field data when VISDOM℠ can do that for you. It can display key data like locations, dates, monetary values, emails, phone numbers, counterparties, and bank routing numbers. Keep in mind: Identifying personally identifying information (PII) is important, especially if your organization can not store this information in the system due to compliance limitations.
Risk assessment mapping – When adding a new contract to Contract Insight™, VISDOM℠ helps identify potential risk by analyzing document text, allowing the system to identify both good and bad language in a contract based on rules-based sentiment.
Statistical data analysis – Determine positive, negative, or neutral facts about each contract in your system to help with visibility and strategy. If a contract has a value that is X% greater than the average contract value in your system, a message alert can be triggered as well as updated contract workflow processes.
Immediate recommendations based on real-time data - Intelligent workflows

provide you with set, recurring on-screen recommendations and reports that give you and your team overall contract visibility within your system. The system can automatically send notification alerts based on the key dates that VISDOM℠ identifies in the document.
For Contract Insight™ users, consider using VISDOM℠ to improve your overall contract management system processes. You'll find it allows for a better user experience by doing the busy work for you. By utilizing AI for your simple day-to-day tasks, you'll get time back in your day to work on the things you never find time for. Contact a CobbleStone Representative today to learn more about VISDOM℠ AI and machine learning.