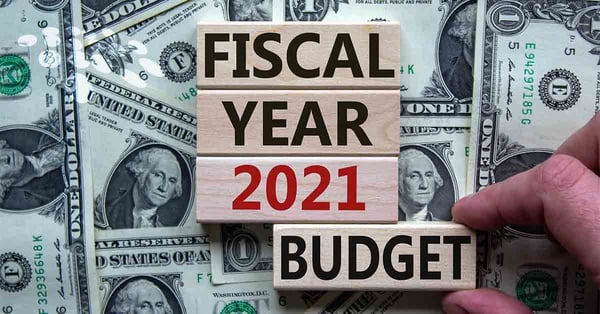 The end of the fiscal year is quickly approaching. As such, now is the perfect time for public organizations and government agencies to invest their remaining budget before it goes to waste. Discover why your organization or agency should use its remaining budget to invest in contract management software - whose leading-edge functionality and user-friendly tracking and reporting tools are the gifts that keep on giving, allowing your organization to proactively prepare for the next fiscal year-end and other important, recurring events and opportunities.
Manual Tracking Methods Won't Cut It
If your organization or agency is tracking contracts, renewals, and key dates (such as public fiscal year end) with an approach involving emails, spreadsheets, filing cabinets, and/or other manual processes, then you might find it challenging to track efficiently and effectively throughout the entirety of the public fiscal year. Filing and tracking processes relying on disorganized folders from various sources such as emails, post-it notes, calendars, and physical documents can lead to missed key dates, overlooked opportunities, and the increased possibility of overall loss to your organization's or agency's bottom line. While spreadsheets can organize contracts, renewals, budgets, and key dates to a certain extent, they cannot alert your team of valuable opportunities and warnings - such as key date reminders, renewal opportunities, and budget alerts. These methods can undermine the tracking process with continually changing timelines, unclear audit trails, the lack of budget oversight, the lack of a clear fiscal spend projection, and other issues caused by disparate processes.
Stay On Top of Budgets, Key Dates, Renewals, & More!
Thankfully, leading contract management software can equip your government organization or public agency with the proper tools to track contracts, stay on top of the budget, track renewals, and stay abreast of key dates effectively and efficiently.
Your organization can take advantage of contract pricing and budget tracking. Your team can track and monitor costs, line items, and overall financial reporting - and configure advanced budget alerts.
Your authorized users of trusted government contract management software can establish fiscal budget years for budgeting purposes. Each of your employees can be assigned a specific annual budget for acquiring goods and/or services with purchase order and spend tracking. Meanwhile, the system can track spend for each employee against their previously mentioned allotted budget. Employee budgets can be prorated based upon the configured fiscal budget year. Employee spend and budget details can be managed and utilized for reporting purposes. The system can provide on-screen budgeting information for the employee requesting the purchase order, the buyer, and other key stakeholders. Employee budgeting information may be managed within the leading contract management software application or integrated with third-party financial systems if needed.
Your team can maximize and prepare budgets more easily with advanced reporting for renewals, key dates, and more. Rather than reaching out for quotes individually during time-sensitive periods (such as the upcoming end of the public fiscal year), your team can maximize advanced reporting and analytics to predict upcoming renewal amounts, key dates, anticipated fiscal year spend, and more.
Master Government Contracting with Leading Contract Management Software
In addition to being able to easily track and manage budgets, key dates, spend, fiscal year-end, IntelliSign electronic signatures, and more - government agencies and public organizations should enlist the help of a comprehensive solution for contract management, procurement, sourcing, and purchasing in one. The only contract management solution that offers the abovementioned tools for preparing for fiscal year-end and full source-to-contract management and procure-to-pay success is CobbleStone Software. It's no wonder why Forrester names CobbleStone a Leader in CLM software!
CobbleStone's Contract Insight® has myriad user-friendly features that enable organizations to effectively oversee contracts, purchase orders, bids, requisitions, and more. Easily leverage the best tools for managing requisitions, approvals, awards, compliance, key dates, budget alerts, calendar alerts, vendor reporting, automated intelligent workflow, full contract closeout, and online collaboration.
CobbleStone's long-acclaimed source-to-contract management software suite is trusted for pre-award to post-award contract management. Discover why thousands of contract managers trust CobbleStone Software with their contract management needs. Consider using your remaining budget to purchase Contract Insight before fiscal year-end. To learn more about CobbleStone's unparalleled contract management software, book a free demo with a Contract Insight expert today!
To stay up to date on best practices, industry news, and CobbleStone Software updates, be sure to subscribe to our Contract Insights blog and YouTube Channel.
Are you interested in future-minded contract management software tools? In our blog - 6 Critical Contract Management Tools for 2021 – learn how to leverage industry-leading CLM software tools for streamlined, user-friendly, and low-friction contract lifecycle management success!