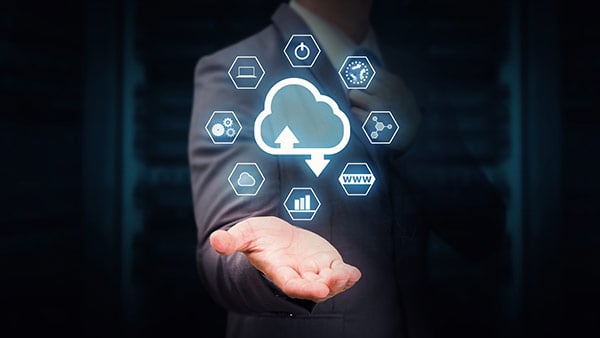 Cloud-Based Contract Management benefits your company the most when talking about contracts.
Why? It is the simplest and most secure way to share data and information with one another.
This is the age of technology, and there is no choice but to go along with it. What's the saying, "if you can't beat 'em, join 'em"?
Contract Insight™ offers the simplicity every company needs.
To start, it is eco-friendly and doesn't need to consume hundreds of papers. It is a proficient program that allows you to adjust the settings to your liking. For example, if you only want certain employees to see and edit materials, then you can assign them levels of responsibility.
Those are only some of the benefits- small benefits, but benefits nonetheless. There are four major benefits when using CobbleStone's Cloud Contract Management Software:
Benefit 1: You Don't Need any IT Resources
Everybody believes you need to be tech savvy for Contract Insight™, but you really don't.
One simple set up is all you need, and you will have the proper resources provided. The entire program is user-friendly, where you are able to configure unlimited user-defined fields, companies, contract types, and much more.
All you need is a device capable of accessing the internet, whether it be a phone, tablet, or laptop. You don't need to go out of your way and empty your wallet by purchasing expensive servers or hiring server administrators.
Benefit 2: Strong Security
Lose the concern for your information getting out. All of your negotiations are protected in a secure gateway between you and the other member(s) involved in that specific contract.
How is this gateway secure?
The material is not sent over email, where there is a chance of materials becoming lost in space or hacked. This secure gateway makes sure your interactions with the other party are only between yourselves.
If you still have a sense of fear, you are able to close all sensitive files within the program to further protect your information.
Your data is backed up every night so you will have peace of mind.
Benefit 3: Unlimited Data Storage
Why store all of your contract documents in a singular device where you have a finite amount of space? Some cloud software providers charge per document or database size.
That's just a problem waiting to happen. Who wants to worry about which contract documents to store in the system? We want you to store ALL contract documents and data in our platform!
In CobbleStone's cloud-based software, you can store anything with infinite space, including Word Documents, PDF files, Excel files, email messages, and everything in-between. There is no limit on the file type or volume!
Benefit 4: Access from Anywhere
Can't be at your desktop computer to access a contract document? No problem.
The cloud-based feature is adaptable for all web-enabled devices. This allows you to check up and edit agreements on the go. Contract Insight™ is designed to accommodate your business needs in the office or on-the-go. It's the same data, just on a different device.
Contract Insight™ really does make things easier. The cloud-based feature makes this an optimal, paperless way to store and share all of your contracts with only the people you deem acceptable. You will never have to be chained to your desk again.
Oh, and you're saving your company time and money by switching to CobbleStone's industry-leading contract lifecycle management software.
About CobbleStone Software and Contract Insight™
CobbleStone has helped thousands of contract professions better manage their contracts, risk, and compliance since 1995. Learn more about Contract Insight™ Contract Management Software by visiting us at https://www.CobbleStoneSystems.com and sign up for a free demo.
866-330-0056 | www.CobbleStoneSystems.com