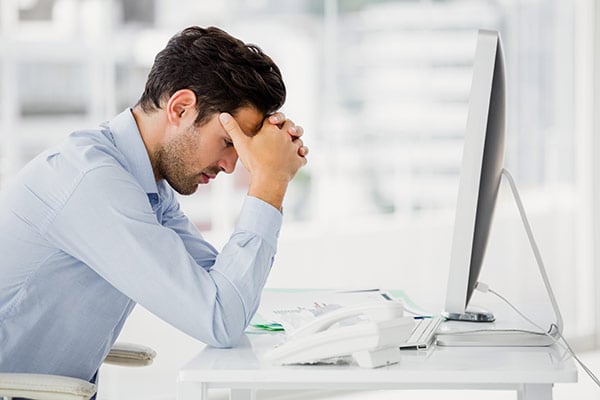 Demolishing filing cabinets, ripping out drawers, rummaging through mountains of papers, and scanning your calendars for expiration dates - I'm sure you've managed to lose important documents because there was no organization. It has probably caused you a great deal of stress.
Imagine all of your contracts being stored in a singular place – with no problems.
With Contract Insight™ Contract Management Software, this is what you are given.
Contract Insight™ offers a simplistic and digital way of organizing all of your contracts. Quick and straightforward to set up, you'll never have to worry about chaotic mishaps again.
Forget your calendar, because reminders will be sent to you whenever a contract is nearing its expiration date. You can set a date beforehand, as a heads-up, so you can begin to decide about a renewal. But what makes Contract Insight™ so special?
The cloud-sharing feature.
With the cloud-sharing feature, sharing contract information among departments has never been easier. You have the ability to assign employees to view and edit certain contracts. You can also assign certain departments to contracts. You will no longer need to send out dozens of emails trying to coordinate who is allowed to look at what. There is unlimited memory storage with the cloud feature, so there is no concern about clearing up space. The last thing anybody wants is to run into a scenario where there is not enough memory to save important contracts.
That would be apocalyptic.
Relax. Contract Insight™ will not let your contracts fall into the wrong hands.
The in-depth features of Contract Insight™ will make your life so much easier. With Ad-Hoc reports and workflows, you will have reminders and checklists of tasks that need to be completed for each contract. The number of Ad-Hoc reports and workflows is endless in the program! Users have the ability to create catalogs for specific items and assign prices and quantities.
Another great tidbit about using Contract Insight™ is that you don't even have to be proficient in IT services.
Support staff is always available to help you not only set up Contract Insight™, but walk you through all of its nooks and crannies so you can teach your fellow employees how it works. Any questions you have will be answered with ease so you can learn how to master the software.
So stop using up paper for your contracts, because we all know that that's just going to get lost. Use the program that stores all of your company's contracts in one, well-organized place. Never again will you have to lose contracts because you chose Contract Insight™. Never again will you forget when your contracts expire.
It's the wave of the future.
About CobbleStone Software and Contract Insight™
CobbleStone has helped thousands of contract professions better manage their contracts, risk, and compliance since 1995. Learn more about Contract Insight Contract Management Software by visiting us at https://www.CobbleStoneSystems.com and sign up for a free demo.
866-330-0056 | www.CobbleStoneSystems.com