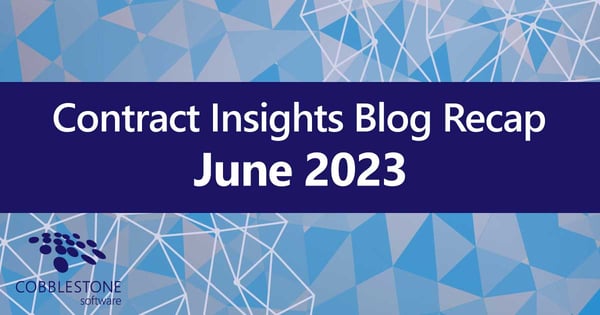 Did you miss any of our blog posts from June? Don't worry; we have outlined each of them for you. Stay up-to-date with industry topics, real-world case studies, and contract management software and procurement best practices in July by reading the latest CobbleStone® content.
Effective risk management provides organizations with not only valuable business protection – but also the potential for meaningful growth. Central to a healthy approach to risk is an understanding of the risk management lifecycle. Let's delve into the five stages of this risk lifecycle - exploring the types of risks, risk management frameworks, strategies, and the essence of a risk management plan.

As the modern business environment becomes increasingly complex, corporate legal departments are under growing pressure to streamline operations, manage contracts, safeguard intellectual property, and control legal spending. In this digitally driven age, in-house legal software serves as a viable solution to these challenges.
Today's digital transformation is seeping into all business sectors, including labor unions and collective bargaining. One way this change manifests is through contract management software - an innovative tool that helps unions manage their collective bargaining agreements (CBAs) more effectively. In this post, we'll delve deeper into how CLM (contract lifecycle management) software can help track and manage crucial contracts and metrics - providing a comprehensive perspective of union CLM operations.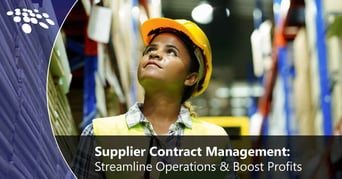 Welcome to the world of supplier contract management. This world is an essential, yet often underestimated, cornerstone of effective business operations. We will navigate through the labyrinth of day-to-day supplier contract life cycle management. In doing so, we'll uncover how each element intertwines to create a harmonious symphony of successful supplier relationships, favorable contract terms, and saved money.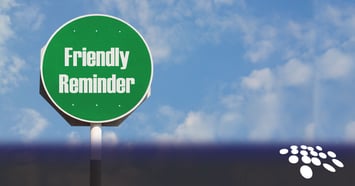 In the intricately woven landscape of today's business world, contract management becomes a cornerstone for operational efficiency. Contract reminder software has emerged as a vital tool in this space. It fosters a level of organizational effectiveness that is truly indispensable. So, let's discuss how you can automate contracts with reminders galore!

Service level agreements (SLAs) are the linchpin of client and customer relationships in service-based industries. Defining the quality, scope, and performance metrics of services, these contracts are crucial yet complex elements that can be challenging to manage effectively. The increasing intricacy of modern SLAs - coupled with a growing emphasis on compliance and performance - necessitates a new approach to SLA management. This is where service contract management software steps in - offering a comprehensive solution that streamlines, simplifies, and optimizes the handling of SLAs.
When you think of managing contracts, do you visualize a never-ending mountain of paperwork and legal mumbo-jumbo? If so, it's time to change your strategy and embrace the cutting-edge world of legal document automation software. This transformative technology is revamping the traditional contract management process - paving the way for efficiency, accuracy, and ease of use.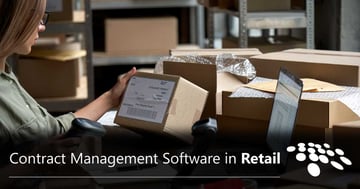 In the fast-paced and dynamic world of retail, effective contract management is paramount for maintaining successful vendor relationships, ensuring compliance, and maximizing profitability. The retail industry faces unique challenges - including managing numerous supplier contracts and agreements with service providers and landlords. To overcome these challenges, retail organizations can leverage contract management systems tailored specifically for their needs. In this blog post, we will delve into how contract management software addresses the specific pain points of the retail industry, streamlines contract processes, improves compliance, and empowers retailers to make informed decisions.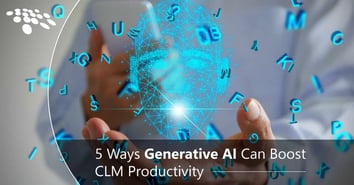 The use of artificial intelligence is all the buzz right now. From Microsoft Bing's use of OpenAI's ChatGPT to Google's Bard AI Chat Bot - the topic of responsible use of artificial intelligence continues to trend. To add to that, generative artificial intelligence (a useful AI technology feature that generates human-like content) is being reviewed extensively - not only from a usability perspective, but from a legal work standpoint. The realm of legal ops and contract management – traditionally viewed as time-consuming and laborious – is ripe for automation and streamlining with the power of AI. Generative AI for contracts plays a pivotal role – enhancing accuracy and efficiency. Let's explore five ways how.
Now that you are caught up with our June articles, be sure to keep an eye out for our July content. Never miss a blog post again, and let us notify you when new articles are published by subscribing to our blog! No time to read? Then check out CobbleStone's YouTube channel for exciting video content. Be sure to like and subscribe!
CobbleStone's user-friendly, robust, and scalable solution seamlessly integrates with mission-critical applications, including MS Word and MS Outlook, for unified and seamless contract management.
Discover why thousands of contract management professionals trust CobbleStone Software for their contract management, sourcing, and procurement needs. Book a free demo with a CobbleStone Contract Insight expert to learn more about CobbleStone's acclaimed contract management, eProcurement, and eSourcing software!