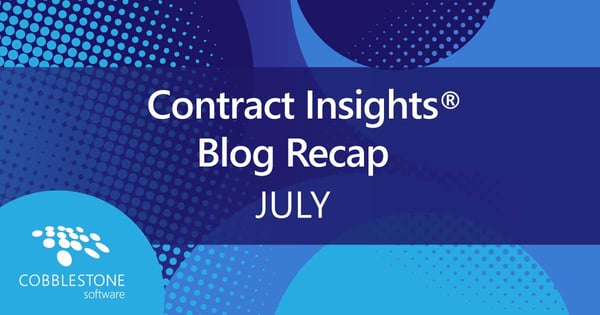 Did you miss any of our blog posts from July? Don't worry; we have outlined each of them for you. Stay up-to-date with industry topics, real-world case studies, and contract management software and procurement best practices in August by reading the latest CobbleStone® content.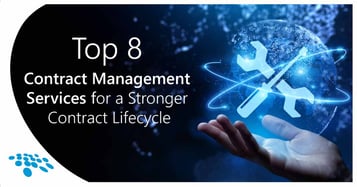 A study examining the reasons for contract management process failure found that key indicators of contract mismanagement include (among others) poor contract lifecycle planning and scheduling, late or improper contract submission and approvals, weak leadership, and lack of counterparty collaboration and communication (Mohamed, Norazida, et al., 2019). Luckily, with leading contract management software and the proper contract management services, your organization can streamline contract management, decrease risk, increase revenue, and much more. To that end, let's examine our top eight contract management services for more robust contract lifecycle management.

Contractual compliance management can be challenging when leveraging primarily manual methods, such as spreadsheet management – especially when tracking multiple contracts with varying compliance standards. Fortunately, contract lifecycle management (CLM) software tools can help you retain contractual compliance. Read on to discover how you can streamline three key contractual compliance management areas with leading contract management software.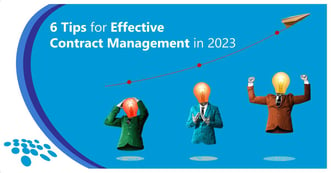 The age of legal operations digital transformation continues in 2023, with even more exciting digitization tools for business process automation available. The more contract administration tools available to legal teams and contract administrators – however – the easier it is to fall behind. With that said, let's examine six tips for effective contract management in 2023 to get ahead with contract management software.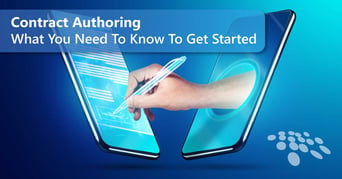 Contract authoring is essential. An inefficient process can hinder organizations and result in error-prone contracts with missing or misplaced clauses. Additionally, overlooked key dates and milestones and a confusing process can stall the contract lifecycle. Luckily, leading contract management software can provide intelligent authoring. Read on to learn how to simplify and modernize the contract writing process.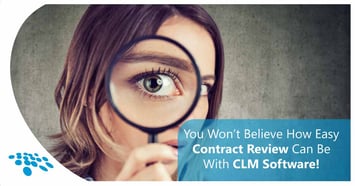 Contract review is a crucial contract management stage. Unfortunately, far too many organizations overlook this process or leverage out-of-date methods. Tragically, contract evaluation process oversight can result in missed key dates and obligations, overlooked opportunities, contract language and clause mistakes, and other painful consequences. Thankfully, we can establish a contract review checklist and manage the life of a contract with leading contract management software. Let's get started.

Gathering contract signatures can be a challenging task, especially when working with multiple signatories in various locations. Signatures finalize contracts and propel their execution. This highly anticipated step can be delayed with manual processes that include scanning signed documents, emailing scanned contracts, signing with wet signatures, mailing contracts with wet signatures, and reorganizing signed contracts in shared drives - to name a few. Read on to learn how eSignature software within contract management software can make contract signing quick and easy.
As contract management continuously evolves amidst ongoing digital transformation, it's important to pursue smart goals that can keep up with the times. Rather than fall behind with manual contract management processes that require disparate tools - such as email, spreadsheets, and shared drives – read on to see how you can leverage future-minded contract management software tools to fulfill your contract management goals successfully.

Gathering signatures for a contract or agreement can be difficult without the proper tools. Outdated and slow signing methods can cause signature bottlenecks that delay contract execution. What's more, high costs for wet signing and postage can decrease your bottom line. Fortunately, there is a better way. Let's discuss why electronic signature software within contract management software is awesome for your contract processes.
The contract management process has evolved drastically over the years. Managing contracts with obsolete methods are sure to make your organization fall behind. Luckily, you can automate contract lifecycle management with a contract database within contract management software. Let's explore how a contract management database can take your contract management or legal team into the future.
Now that you are caught up with our July articles, be sure to keep an eye out for our August content. Never miss a blog post again, and let us notify you when new articles are published by subscribing to our blog! No time to read? Then check out CobbleStone's YouTube channel for exciting video content. Be sure to like and subscribe!
CobbleStone's user-friendly, robust, and scalable solution seamlessly integrates with mission-critical applications, including MS Word and MS Outlook, for unified and seamless contract management.
Discover why thousands of contract management professionals trust CobbleStone Software for their contract management, sourcing, and procurement needs. Book a free demo with a CobbleStone Contract Insight expert to learn more about CobbleStone's acclaimed contract management, eProcurement, and eSourcing software!