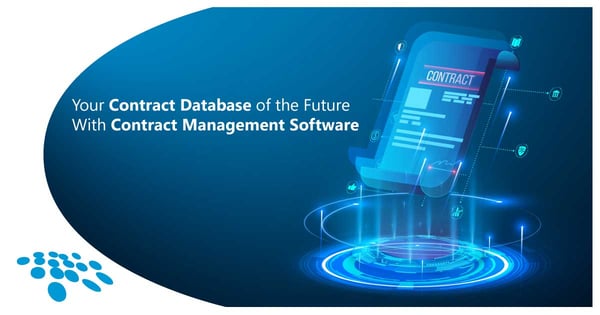 The contract management process has evolved drastically over the years. Managing contracts with obsolete methods is sure to make your organization fall behind. Luckily, you can automate contract lifecycle management with a contract database within contract management software. Let's explore how a contract management database can take your contract management or legal team into the future.
Contract Database
A contract database is a secure and searchable contract repository. A contract database allows your business to locate contracts, data, files, and attachments. A contract database offers reporting, dashboards, and milestone notifications. As such, your business can stay on top of the contract lifecycle.
The Future of Contract Workflow Automation
Your organization will fall behind unless your team can leverage automated workflows. With workflows, your organization can track each contract lifecycle management stage. Emailed alerts, real-time notifications, key date reminders, and milestones can help your organization stay on top of the contract process.
Cloud-based contract management software can automate CLM from contract creation to contract renewals. As such, your organization can focus on contract performance optimization and hands-on administration over your contract database.
The Future of Contract Version Tracking
Your organization can leverage contract management systems to enjoy audit trails for maximized contract database version control.
Contract tracking is enhanced with comprehensive audit trails for changes made during internal contract collaboration and external contract negotiations. As such, your team and stakeholders can stay abreast of changes made and which version is the most up-to-date.
Advanced CLM software helps your organization avoid confusion during collaboration with "Check In" and "Check Out" features. Checking out documents before working on them helps to avoid conflicts when multiple people are working on a document.
When a document is checked out to one of your users, only that user can download the checked-out document. This option helps prevent others from editing the document and causing confusion and unsaved edits.
Once the file is "Checked In" again, contract management solutions allow your users to type comments about changes made to contracts. This helpful document management tool can help your users understand what has changed from version to version. This feature can be especially useful if many people are working on an often-changing contract document.
The Future of Contract Creation
Advanced contract software solutions can allow your team to streamline contract creation, extraction, and more while enhancing your contract database.
Drag and drop record management allows you to:
Drop a file on virtually any screen of the contract database system.
Choose a type of record to create within your contract database with the newly introduced document. These can include:

Contracts
Requests
Purchase Orders
Vendor & Customer Records
Employee Records
E-Sourcing Records
Keep a File Queued if you would like to hold onto a document without immediately processing it in your contract database.
Easily Access Queued Files and decide how to move forward with them.
Easily extract data and auto-fill it into key data fields for accuracy and contract database ease of use.
The Future of Contract Database Risk Management
Your team can leverage leading tools for reducing risk in your contract database.
You might find it challenging to analyze risk within a vast array of contracts in your database. Whether your contract database has ten or ten million contracts, you have lots of work to do. Without a risk management tool, you can overlook harmful risk variables.
Thankfully, CLM systems offer risk assessment and OFAC search mapping tools for your contract database. These tools allow your team to visualize risk within your contract database for better risk visibility.
Rather than sifting through contracts for risk variables, your team can enjoy a visually engaging experience.
A visualized graph can plot contracts based on their identified risk score. This feature can yield a visualized risk analysis of contracts. As such, you can effectively prioritize risk factor decisions.
You can also analyze how a contract would perform with theoretical risk variables and exposure within a risk assessment matrix. This feature can help you stay prepared for prospective contract risk events.

Statistical data analysis can help identify negative, neutral, or positive facts about contracts to improve your contract strategy. Configured messages can notify you if a contract incurs X% greater value than the average contract within your contract database.
OFAC search connectors can identify if your contracts comply with the Office of Foreign Asset Control's national sanctions list. As a result, you can enjoy a less risky and more legally compliant contract database.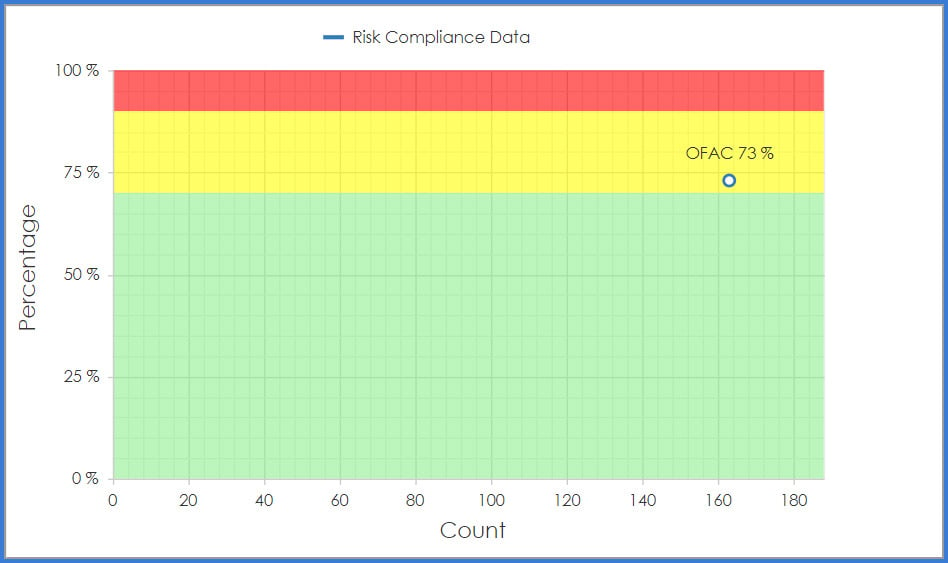 The Future of Sensitive & Confidential Data Protection
Managing confidential and sensitive data on disparate systems can leave it vulnerable to data breaches. Fortunately, a centralized contract database can empower you to protect confidential and sensitive contract data within a secure location.
You can easily identify PCI, PII, and other sensitive data within your searchable contract database. You can also establish rules regarding protecting sensitive data points.
Bonus Tip: Choose a contract database provider that is SOC 1, SOC 2, Privacy Shield, and HITRUST compliant. As such, you can be confident your contract data resides in a secure location.
The Future of User Permissions Configuration
Without permissions that allow stakeholders to view only the necessary information, data can fall into the wrong hands.
Fortunately, a secure contract database can enable you to configure advanced user permissions. Therefore, stakeholders are afforded the proper access to specific contract data. You can retain optimized oversight over contract organization, permissions, version control, status tracking, and collaboration within a centralized CLM software platform.
Your CobbleStone® Contract Database of the Future
Don't waste any more time with an outdated and inefficient contract database. Enjoy the future of contract management databases with CobbleStone Contract Insight® CLM software. To learn more about CobbleStone's unparalleled contract software, book your free demo with a CobbleStone Contract Insight expert today!
Discover why thousands of contract managers trust CobbleStone to achieve their contract management goals. It's no wonder why Quadrant Knowledge Solutions recognizes CobbleStone as the CLM Technology Leader in the Spark MatrixTM Report.
CobbleStone's award-winning CLM software streamlines the contract processes with optimal governance, reduced friction, and high flexibility. CobbleStone Software has been a visionary leader in CLM software for over twenty years. CobbleStone's user-friendly, robust, and scalable solution seamlessly integrates with critical applications for unified and seamless contract management. CobbleStone Software, as a software provider, also remains SOC 1 and SOC 2 compliant to encourage paramount security.
To stay up to date on best practices, industry news, and CobbleStone Software updates, be sure to subscribe to our blog and YouTube Channel.
Want to try CobbleStone out for yourself? Enjoy a free trial of CobbleStone Contract Insight today!
This article was originally published on July 28, 2022 and updated on May 22, 2023.
*Legal Disclaimer: This article is not legal advice. The content of this article is for educational purposes only. The information on this website may not present the most up-to-date legal information. Readers should contact their attorney for legal advice regarding any particular legal matter.