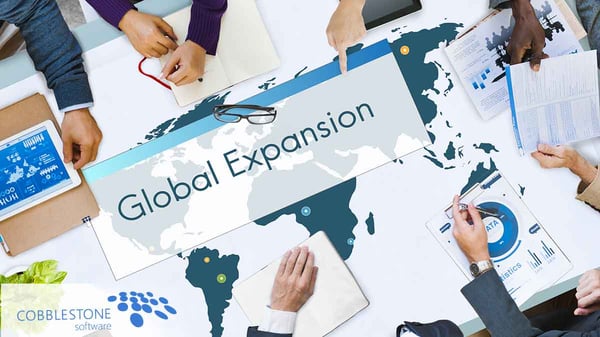 CobbleStone opened a new international office location in Melbourne, Australia due to global demand for contract management, procurement, and vendor management software solutions. The new office makes international client relationships and communication in Australia more convenient and supportive for current and prospective customers.
CobbleStone Strengthens Presence in Leading Markets
While Contract Insight® has been a preferred contract management software solution in North America and abroad for years, the Australia office will support increased international demand. Our contract management and eProcurement software is offered as a SaaS/cloud solution or it can be deployed on a client's server, depending on preference, and can be used to regulate purchasing compliance and contract management processes for many industries and markets.
"CobbleStone's expansion into Australia aids in providing better, closer relationships with our international clients while providing this market with improved access to our contract management software experts." – Mark Nastasi, EVP/Founder of CobbleStone Software
International Collaboration with Contract Insight
CobbleStone Software's award-winning solution, Contract Insight®, supports many languages including English, Spanish, Arabic, Chinese, French, and German, among others. The system interface is configurable to the preferred font, colors, branding, and more. These types of configurations are easy to make and also support international organizations. For example, there may be a team working in the US that collaborates with a team based in China. The team in China may need their contract fields set to Chinese, but the US team requires English. Contract Insight is highly configurable to meet these needs and supports seamless communication between international parties spanning the globe.
Global Contract Management Software
CobbleStone Software is a leading contract management software provider with a solution that's user-friendly, fully configurable, and quick to set up. CobbleStone has developed a solution to overcome enterprise-wide communication barriers common among global teams by providing personalized user settings and process support. Contract Insight is a flexible solution that's easy to navigate and is backed by contract artificial intelligence to streamline contract administration and mitigate risk. To learn more about Contract Insight, and to see how your global teams can easily utilize the system to meet their specific needs, schedule a free online demo of the software today.