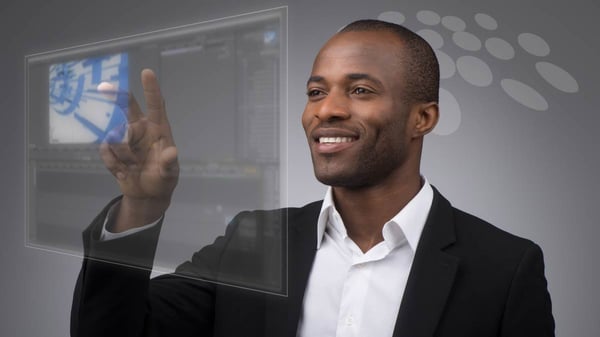 Creating Contract, Request, Bid, PO, Employee, and Vendor Records is unprecedentedly streamlined with Contract Insight's latest update. Drag and drop record initiation is now available out of the box that lets users easily import files from a variety of locations! This tutorial serves as a step-by-step guide to aid in the initiation and configuration of records in Contract Insight's leading source-to-contract suite. Get started today with better usability and governance over your CLM system.
Once a contract or request file is dropped into the system, it will be run through CobbleStone's enhanced VISDOM contract artificial intelligence to assist in the creation of different record types.
Step 1 – Drop Your File and Select Record Type
The Drag and Drop feature allows users to easily upload files such as Microsoft Word and PDF documents.
For demonstration purposes, I will be working with a consulting agreement that is saved to my desktop.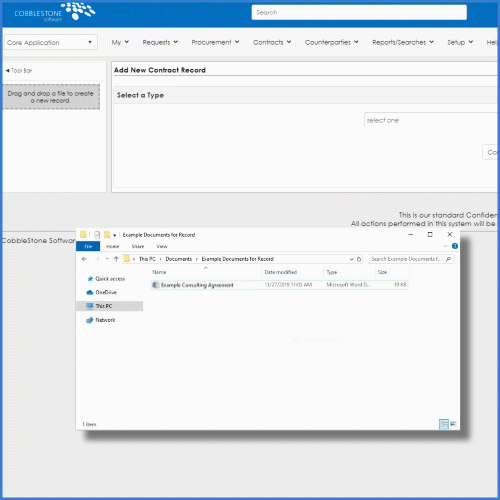 As shown above, I have the file that I need for simplified record creation ready for upload. All I must do is drag it over to the box on the left-hand side of the page and drop it.
Once a file is dropped into the system, the user can select the type of record to be created with it. Users can choose between:
contracts.
requests.
purchase orders.
vendor/customer records.
employee records.
e-sourcing records.

To demonstrate, I will choose to create a contract record with the consulting agreement I have been working with, and pick the contract type.

Step 2 – Data Extraction with VISDOM® Artificial Intelligence
Users can now take advantage of VISDOM's intelligent data extraction features, which auto-extract and auto-fill pieces of key data, dates, details, clauses, and notes!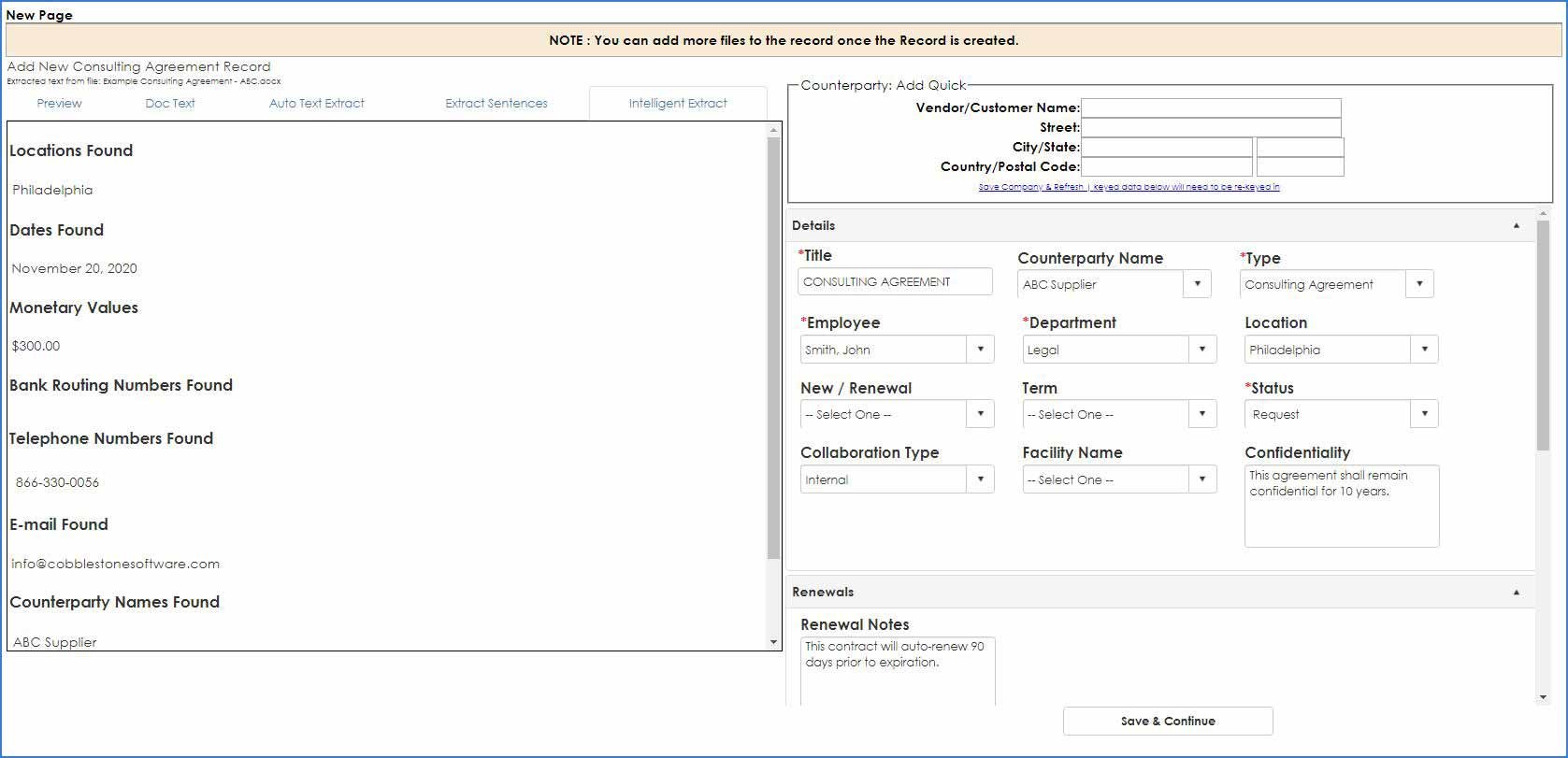 Step 3 – Add Contracts Easier and Faster Than Ever Before
It's time to get started reaping the benefits of simplified, AI-based record creation with Contract Insight®17.4.0.
For more information on successfully leveraging contract management tools, check out our other Contract Insight tutorials or email us at sales@cobblestonesoftware.com.